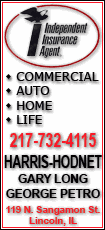 Atkins' death comes less than a month after a parole board turned down the terminally ill woman's last chance at freedom on Sept. 2. She was brought to the hearing on a gurney and slept through most of it.
California Department of Corrections spokeswoman Terry Thornton said that Atkins died late Thursday night. She had been diagnosed with brain cancer in 2008, had a leg amputated and was given only a few months to live.
She underwent brain surgery, and in her last months was paralyzed and had difficulty speaking. But she managed to speak briefly at the Sept. 2 hearing, reciting religious verse with the help of her husband, attorney James Whitehouse.
She had been transferred to a skilled nursing facility at the California Central Women's Facility at Chowchilla exactly one year before she died.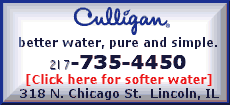 Tate, the 26-year-old actress who appeared in the movie "Valley of the Dolls" and was the wife of famed director Roman Polanski, was one of seven murdered in two Los Angeles homes during the Manson cult's bloody rampage in August 1969.
Atkins was the first of the convicted killers to die. Manson and three others involved in the murders -- Patricia Krenwinkel, Leslie Van Houten and Charles "Tex" Watson -- remain imprisoned under life sentences. Thornton said that at the time of Atkins death she had been in prison longer than any woman currently incarcerated in California.
Atkins, who confessed from the witness stand during her trial, had apologized for her acts numerous times over the years. But 40 years after the murders, she learned that few had forgotten or forgiven what she and other members of the cult had done.
Debra Tate, the slain actress's younger sister, told the parole commissioners Sept. 2 that she "will pray for (Atkins') soul when she draws her last breath, but until then I think she should remain in this controlled situation." Debra Tate noted that she would have a 40-year-old nephew if her sister had lived.
Atkins' prosecutor, Vincent Bugliosi, had spoken out earlier in favor of release, saying the mercy requested was "minuscule" because Atkins was on her deathbed.
Atkins and her co-defendants were originally sentenced to death but their sentences were reduced to life in prison when capital punishment was briefly outlawed by the U.S. Supreme Court in the 1970s.
During the sensational 10-month trial, Atkins, Manson and co-defendants Krenwinkel and Van Houten maintained their innocence. But once they were convicted, the so-called "Manson girls" confessed in graphic detail.
They tried to absolve Manson, the ex-convict who had gathered a "family" of dropouts and runaways to a ranch outside Los Angeles, where he cast himself as the Messiah and led them in an aberrant lifestyle fueled by drugs and communal sex.
Watson had a separate trial and was convicted.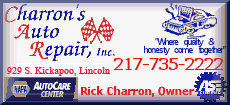 One night in August 1969, Manson dispatched Atkins and others to a wealthy residential section of Los Angeles, telling them, as they recalled, to "do something witchy."
They went to the home of Tate and her husband. He was not home, but Tate, who was 8 1/2 months pregnant, and four others were killed. "Pigs" was scrawled on a door in blood.
The next night, a wealthy grocer and his wife were found stabbed to death in their home across town. "Helter Skelter" was written in blood on the refrigerator.
"I was stoned, man, stoned on acid," Atkins testified during the trial's penalty phase.