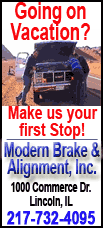 Since the development opened eight months ago, the minister who runs it has recruited former inmates by distributing brochures in Florida prisons and plugging it in sermons at the lockups. Some 35 sex offenders now live in the complex about three miles from Pahokee, a poor farming community of 6,000 wedged into sugar cane fields of the Everglades.
"Leaving prison or jail soon? ... Do you have special requirements concerning where you can and cannot live? You may have just found the answer to your prayers," reads the pamphlet advertising the privately operated, 24-acre village.
Angry Pahokee residents say they fear for their children's safety. The ex-cons have served time for various charges, including sexual battery on children and molestation.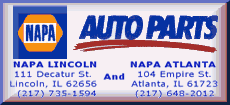 Some former tenants of the one-time migrant worker camp also have sued, claiming families with children were forced out to make way for the sex offenders.
"There's just too many in one place," said Pahokee Mayor Wayne Whitaker. "It's very, very risky."
Whitaker said he had no idea the offenders at the complex had actually been recruited to live there.
"It's a little unnerving, but our hands are tied," he said.
The village has become a haven for the ex-cons, who face tight restrictions on where they can live. Nationwide, hundreds of ordinances require sex offenders to dwell at least 1,000 feet from anywhere children gather -- schools, churches, parks, bus stops.
Elsewhere, narrow housing options have prompted clusters of offenders to live in tents and other makeshift structures, such as the 70 or so who live beneath the bridge that connects Miami and Miami Beach.
"Society sees us as lepers, like rejects," said Louis Aponte, who moved into Miracle Park three months ago from the nearby Glades Correctional Institution after serving almost nine years for attempted sexual battery on a young female family member.
"I don't know where I'd be without it, probably living with my family, but that would be tough," he said.
The neighborhood is the brainchild of Richard Witherow, a minister has been preaching to inmates for about 30 years. Surrounded by nothing but sugar cane fields and country roads, Pahokee seemed the perfect fit for the venture -- far enough removed from the voices of dissent, or so Witherow hoped.
Several attempts at establishing a place like Miracle Park elsewhere in Florida failed after local governments kicked him out.
"People get hysterical when you mention sex offenders," Witherow said.
He said Pahokee shouldn't fear his tenants, who pay about $500 a month in rent and work odd jobs around the site if they can't find work elsewhere. Witherow also offers church services and classes on relationships and anger management.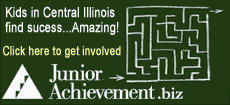 "The ticking time bomb here does not exist," Witherow said.
Jill Levenson, a Lynn University professor in Boca Raton who studies sex offenders, said most of them don't commit new sex crimes. Still, she said it's rare to see a property owner welcoming sex offenders -- much less advertising to them.
"There is a fairly small subgroup of sex offenders who seem to be most dangerous, most likely to re-offend, but the majority do not," Levenson said.
Studies on sex offender recidivism rates have produced varied results, from as little as 5 percent re-offending to more than 30 percent, depending on the severity of the original offenses.
Sgt. Mark Jolly, of the Palm Beach County Sheriff's Office Sexual Predator Offender Tracking Unit, said authorities have had no reports of Miracle Park residents committing new crimes. Still, he said, he'd be concerned if he lived nearby.