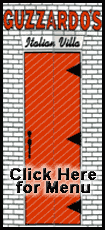 "Equal protection does not require that all children be treated equally ... and the free exercise clause does not require a grandparent to treat grandchildren who reject his religious beliefs and customs in the same manner as he treats those who conform to his traditions," Justice Rita Garman wrote in a ruling that overturned decisions by two lower courts.
One disinherited granddaughter had argued it was improper for a will to set up conditions that promote religious intolerance in people's marriage decisions or even encouraged couples to divorce.
"It is at war with society's interest in eliminating bigotry and prejudice, and conflicts with modern moral standards of religious tolerance," said Michele Feinberg Trull's brief to the Supreme Court.
The court's ruling was based partly on technicalities in the way this estate was arranged. The court did not provide a broad ruling on whether similar religious restrictions would be valid under other circumstances.
The dispute has its roots in 1986, when Feinberg died.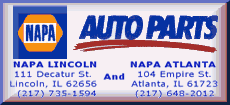 He put his money into trusts for his family, but his will declared that any grandchild marrying someone who wasn't Jewish, or who didn't convert to Judaism, "shall be deemed to be deceased" and would inherit nothing.
Feinberg's will gave control of the trusts to his wife, Erla. When she died and the grandchildren were to inherit $250,000 each, she followed her husband's wishes and imposed the same restrictions.
By that time, four of the five grandchildren had married gentiles.
Erla Feinberg's death triggered a series of disputes. Trull accused her father and aunt, the Feinbergs' children, of mishandling the family money. In return, they tried to get the lawsuit dismissed on the grounds that the daughter was "dead" for purposes of inheritance and had no standing to sue.
So the courts had to decide whether it's acceptable for a will to base inheritance on someone's marriage and religion.
Feinberg's son, Michael, argues there's nothing wrong with it.
Michael, who stands to inherit more money if his children are cut out, argued in court documents that the will simply rewards the grandchildren who help preserve the "heritage and faith" his father loved.
His position won the support of several Jewish organizations, including Agudath Israel of America, a national Orthodox group.