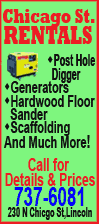 Dominguez said he drove the actor to a bank to obtain the bail money. Quaid remained in his custody during the trip but was not handcuffed. The sheriff said the actor received no special treatment.
"I like to help everybody out," Dominguez said. "It's a small town."
A felony warrant for burglary, defrauding an innkeeper and conspiracy was issued out of Santa Barbara, Calif., for the couple after authorities received a complaint in early September that they had not paid a bill of more than $10,000 due to a local hotel, according to a release from the Santa Barbara County Sheriff's Department.
The warrant was issued after sheriff's detectives filed a case with the district attorney. Santa Barbara County sheriff's spokesman Drew Sugars said Thursday that detectives had not yet spoken with the actor and the department said it would not immediately release further details.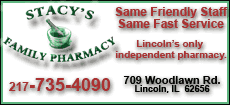 A message left for Randy Quaid's commercial agent, Steven Arcieri, was not immediately returned.
The Quaids were arrested Thursday afternoon after a deputy spotted the couple driving in Marfa, where they had been staying at a hotel, Dominguez said.
Evi Quad "resisted a little bit, it wasn't too much," the sheriff said. "She calmed down quickly."
Quaid won a Golden Globe Award and was nominated for an Emmy for his portrayal of President Lyndon Johnson in "LBJ: The Early Years"; but he's perhaps best known for his roles in the "National Lampoon's Vacation" movies, "Independence Day" and "Kingpin."