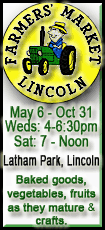 An Associated Press investigation found that contaminants have surfaced at public and private schools in all 50 states -- in small towns and inner cities alike.
But the problem has gone largely unmonitored by the federal government, even as the number of water safety violations has multiplied.
"It's an outrage," said Marc Edwards, an engineer at Virginia Tech who has been honored for his work on water quality. "If a landlord doesn't tell a tenant about lead paint in an apartment, he can go to jail. But we have no system to make people follow the rules to keep school children safe?"
The contamination is most apparent at schools with wells, which represent 8 to 11 percent of the nation's schools. Roughly one of every five schools with its own water supply violated the Safe Drinking Water Act in the past decade, according to data from the Environmental Protection Agency analyzed by the AP.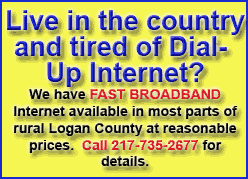 In California's farm belt, wells at some schools are so tainted with pesticides that students have taken to stuffing their backpacks with bottled water for fear of getting sick from the drinking fountain.
Experts and children's advocates complain that responsibility for drinking water is spread among too many local, state and federal agencies, and that risks are going unreported. Finding a solution, they say, would require a costly new national strategy for monitoring water in schools.
Schools with unsafe water represent only a small percentage of the nation's 132,500 schools. And the EPA says the number of violations spiked over the last decade largely because the government has gradually adopted stricter standards for contaminants such as arsenic and some disinfectants.
Many of the same toxins could also be found in water at homes, offices and businesses. But the contaminants are especially dangerous to children, who drink more water per pound than adults and are more vulnerable to the effects of many hazardous substances.
"There's a different risk for kids," said Cynthia Dougherty, head of the EPA's Office of Groundwater and Drinking Water.
Still, the EPA does not have the authority to require testing for all schools and can only provide guidance on environmental practices.
In recent years, students at a Minnesota elementary school fell ill after drinking tainted water. A young girl in Seattle got sick, too.
The AP analyzed a database showing federal drinking water violations from 1998 to 2008 in schools with their own water supplies. The findings:
- Water in about 100 school districts and 2,250 schools breached federal safety standards.
- Those schools and districts racked up more than 5,550 separate violations. In 2008, the EPA recorded 577 violations, up from 59 in 1998 -- an increase that officials attribute mainly to tougher rules.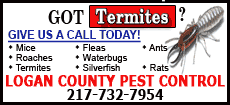 - California, which has the most schools of any state, also recorded the most violations with 612, followed by Ohio (451), Maine (417), Connecticut (318) and Indiana (289).
- Nearly half the violators in California were repeat offenders. One elementary school in Tulare County, in the farm country of the Central Valley, broke safe-water laws 20 times.
- The most frequently cited contaminant was coliform bacteria, followed by lead and copper, arsenic and nitrates.
The AP analysis has "clearly identified the tip of an iceberg," said Gina Solomon, a San Francisco physician who serves on an EPA drinking water advisory board. "This tells me there is a widespread problem that needs to be fixed because there are ongoing water quality problems in small and large utilities, as well."
Schools with wells are required to test their water and report any problems to the state, which is supposed to send all violations to the federal government.
But EPA officials acknowledge the agency's database of violations is plagued with errors and omissions. And the agency does not specifically monitor incoming state data on school water quality.
Critics say those practices prevent the government from reliably identifying the worst offenders -- and carrying out enforcement.
Scientists say the testing requirements fail to detect dangerous toxins such as lead, which can wreak havoc on major organs and may retard children's learning abilities.
"There is just no excuse for this. Period," said California Sen. Barbara Boxer, Democratic chairwoman of the Senate Committee on Environment and Public Works. "We want to make sure that we fix this problem in a way that it will never happen again, and we can ensure parents that their children will be safe."