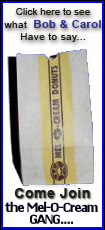 Zazi, a 24-year-old coffee cart owner in New York and Denver airport shuttle driver, was charged in New York with conspiracy to use weapons of mass destruction. He was to appear in court in Denver on Friday.
Since he was arrested a week ago on a lesser count of lying to terrorist investigators, investigators have fanned out over New York City, going to beauty shops, home improvement stores and neighborhoods Zazi frequented looking for possible accomplices, while the government issued national terrorism warnings for sports complexes, hotels and transit systems.
Prosecutors said they have yet to establish exactly when and where the Zazi attacks were supposed to take place. But Attorney General Eric Holder said in Washington, "We believe any imminent threat arising from this case has been disrupted."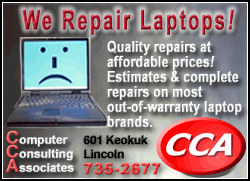 A law enforcement official told The Associated Press on Thursday that Zazi had associates in New York who were in on the plot. Court papers say that during the summer, Zazi and three unidentified associates bought "unusually large quantities" of hydrogen peroxide and acetone -- a flammable solvent found in nail-polish remover -- from beauty supply stores in the Denver area, products with names like Ion Sensitive Scalp Developer and Clairoxide.
He searched a Queens home improvement store Web site for another ingredient needed to make a compound called TATP (Triacetone Triperoxide), the explosives used in the London bombings that killed over 50 people, prosecutors said.
Zazi has publicly denied being a terrorist since his arrest. He left a Denver court Thursday without commenting.
The government motion seeking to deny bail laid out a chronology of the alleged scheme, which prosecutors said had been in the works for over a year.
Zazi -- a legal U.S. resident who immigrated in 1999 -- began plotting as early as August 2008 to "use one or more weapons of mass destruction," when he "and others" traveled from Newark, N.J., to receive explosives training in Pakistan, prosecutors said.
Within days of returning from Pakistan in early 2009, he moved to the Denver suburb of Aurora, where he used a computer to research homemade bomb ingredients and to look up beauty supply stores where he could buy them, according to prosecutors.
A second law enforcement official who spoke on condition of anonymity because of the ongoing investigation said associates of Zazi visited Colorado from New York to help him buy the chemicals, using stolen credit cards to make the purchases before returning to New York.
Security video and receipts show that some of the purchases were made near a Colorado hotel, according to court papers. On Sept. 6 and 7, Zazi checked into a suite at the hotel with a kitchen and a stove, the papers say, and tried to contact an unidentified associate "seeking to correct mixtures of ingredients to make explosives."
"Zazi repeatedly emphasized in the communications that he needed the answers right away," the papers said. "Each communication" was "more urgent than the last."
FBI explosives testing later found residue in the vent above the stove, authorities said.
On Sept. 8, court papers say, Zazi searched the Internet for home improvement stores in Queens before driving a rental car for a two-day trip to the city. The visit triggered a series of searches in Denver and New York City over the past two weeks, and netted backpacks, cell phones and a scale at a home where Zazi spent the night.