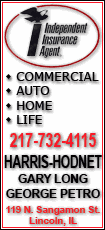 Today's highlight in history:
On Sept. 25, 1789, the first U.S. Congress adopted 12 amendments to the Constitution and sent them to the states for ratification. (Ten of the amendments became the Bill of Rights.)
On this date:
In 1513, Spanish explorer Vasco Nunez de Balboa crossed the Isthmus of Panama and sighted the Pacific Ocean.
In 1690, one of the earliest American newspapers, Publick Occurrences, published its first -- and last -- edition in Boston.
In 1775, American Revolutionary War hero Ethan Allen was captured by the British as he led an attack on Montreal. (Allen was released by the British in 1778.)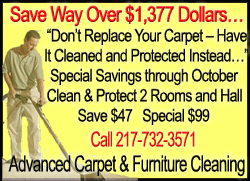 In 1919, President Woodrow Wilson collapsed after a speech in Pueblo, Colo., during a national speaking tour in support of the Treaty of Versailles.
In 1956, the first trans-Atlantic telephone cable went into service.
In 1957, nine black students who'd been forced to withdraw from Central High School in Little Rock, Ark., because of unruly white crowds were escorted to class by members of the U.S. Army's 101st Airborne Division.
In 1959, Soviet leader Nikita Khrushchev, nearing the end of his U.S. visit, began three days of talks with President Dwight D. Eisenhower at Camp David. The prime minister of Ceylon, S.W.R.D. Bandaranaike, was shot and mortally wounded by a Buddhist monk. (The premier died the following day.)
In 1978, 144 people were killed when a Pacific Southwest Airlines Boeing 727 and a private plane collided over San Diego.
In 1979, the Andrew Lloyd Webber-Tim Rice musical "Evita," starring Patti LuPone as Eva Peron, opened on Broadway.
In 1981, Sandra Day O'Connor was sworn in as the first female justice on the Supreme Court.
Ten years ago: Vice President Al Gore and former Sen. Bill Bradley squared off in back-to-back speeches to the Democratic National Committee as each sought support for his 2000 presidential campaign.