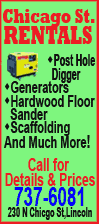 The blast took place in an area where American and Iraqi forces routinely carry out explosions to destroy weapons seized during raids in and around the northern city of Mosul, which the U.S. military has called the last stronghold of al-Qaida in Iraq.
The incident came as questions continued to be raised about the capabilities of Iraqi security forces a day after 16 prisoners -- including five al-Qaida-linked inmates awaiting execution -- escaped from a jail in Saddam Hussein's hometown of Tikrit.
The explosion occurred while the soldiers were preparing the materials for the controlled explosion just east of Mosul, 225 miles (360 kilometers) north of Baghdad, said two military officials.
One of the officials said at least 11 soldiers were killed in the blast. Another military official said 15 were killed. Conflicting casualty counts are common in Iraq in the wake of explosions.
Both officials spoke on condition of anonymity because they were not authorized to release the information.
Witnesses said American soldiers had cordoned off the area. The U.S. military did not immediately respond to queries for additional details.
Meanwhile, Iraqi security officials captured early Friday in Samarra, north of Baghdad, one of the prisoners who escaped in a stunning jail break the previous day, a police official said. Another was captured shortly after Thursday's escape, when the prisoners made their way out through a bathroom window in a makeshift jail cell.
An investigation was under way into how they managed to escape, said the police official, speaking on condition of anonymity for the same reason as the military officials.
The jail break brought an immediate backlash against top security officials in Iraq and a special committee was formed to investigate the escape. Several officials have been fired and others are under investigation, added the police official.
A curfew was lifted Friday morning in Tikrit, though the number of police checkpoints were increased overnight.