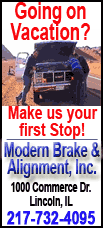 But others see a willingness on both sides to push forward for a resolution to the country's protracted political crisis.
An official with the administration of interim President Roberto Micheletti took "an extremely hard" stand when the two met late Wednesday night, Zelaya told TV Channel 36.
The comment late Thursday was a direct reversal of Zelaya's earlier remarks to Radio Globo that the talks were "the beginning to find peaceful solutions."
In contrast, Zelaya told Channel 36 that the government's positions are "totally outside of any possibility of agreement."
The ousted president also reiterated his insistence that any agreement with the interim government include his reinstatement.
The interim government did not immediately respond.
Zelaya also met with the four leading candidates competing in the presidential election this fall and said that he plans to meet with business and social leaders this week. Zelaya has said that the Nov. 29 election won't be legitimate unless he is restored to office.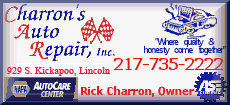 The presidential candidates also met with Micheletti, who did not comment publicly.
Elvin Santos, presidential candidate for the Liberal Party to which both Micheletti and Zelaya belong, said both sides are willing to start moving forward.
"We have had an intense day and we were able to motivate them to go back to the negotiation table soon," Santos said.
Zelaya had been demanding to talk with Micheletti since Monday when he sneaked back into the country and took shelter at the Brazilian Embassy.
On Thursday, troops still surrounded the embassy, where an increasingly exhausted Zelaya, his family and about 70 supporters remained.
But life outside the gates of the two-story compound was almost back to normal: After days of paralyzing curfews, most children returned to school, planes began landing at the airport, borders were open and downtown streets were again crammed with taxis, buses and vendors hawking newspapers, snacks and bubble gum.
The government, however, declared a partial curfew for border areas and the northern industrial city of San Pedro Sula, the country's second-largest city, from late Thursday until Friday morning.
Zelaya was kicked out of Honduras on June 28 after the Supreme Court endorsed charges of treason and abuse of authority against the leader for repeatedly ignoring court orders to drop plans for a referendum on whether the constitution should be rewritten.
Micheletti has pledged to arrest Zelaya if he leaves the embassy.
International leaders, including Brazilian President Luiz Inacio Lula da Silva and U.S. President Barack Obama, have called for Zelaya's reinstatement ever since he was ousted, and his surprise arrival in Honduras has prompted new calls for Micheletti to step down.