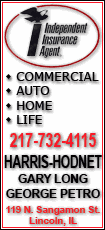 The Libyan leader caused an uproar in the New York City suburbs over his insistence on putting up a tent this week while attending the U.N. General Assembly meeting. But in Venezuela, Chavez says it's perfectly fine and that Gadhafi "travels with the tent."
The two-day summit starting Saturday on Venezuela's Margarita Island gives Chavez an opportunity to strengthen a growing web of "South-South" alliances and attempt a greater leadership role while critiquing U.S. influence internationally.
Nine South American presidents and more than 20 African leaders are expected to attend, ranging from Zimbabwe's Robert Mugabe to Bolivia's Evo Morales.
Chavez is particularly close to Gadhafi, whom he calls a "brilliant" revolutionary, and attended anniversary celebrations in Libya marking Gadhafi's 40-year rule earlier this month. Chavez has praised Gadhafi as a "tireless gladiator" in pressing for African unity -- and said the two continents should now take that a step further.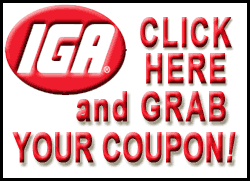 Gadhafi made waves at the U.N. General Assembly this week when he chastised the world body, calling the Security Council the "Terror Council" for failing to prevent dozens of wars.
Strong criticisms of the U.N., the U.S. and other world powers will likely be voiced at the summit in Venezuela. Chavez will also probably use the meeting to argue that Africa's poverty shows the failures of the capitalist system, and to promote a host of efforts to open up political and economic channels between the regions.
"We want to link up with Africa," the president told a news conference at the United Nations on Thursday. He said the summit will focus on efforts to "unite both continents."
Adam Isacson, a Latin America expert at the Washington-based Center for International Policy, says even controversial African leaders such as Gadhafi and Mugabe represent an opportunity for Chavez.
"Chavez, who is quite popular in many African countries, is continuing to round up countries that have poor relations with the United States, regardless of their leaders' reputation, in an attempt to outweigh U.S. influence," Isacson said. "He clearly believes there's strength in numbers, and sees Africa as a way to add to his numbers."
Chavez told leaders at an African Union summit in Libya last month that "the empire doesn't want us to unite," referring to the United States.
Chavez has had cool, critical words for President Barack Obama lately, and questioned his policies on Thursday at the United Nations saying: "Who are you?"
Yet his critiques may have a limited echo in many African countries that maintain friendly relations with Washington, and Obama's African heritage has made him a point of pride not only in Kenya, his father's birthplace, but across the continent.
Leaders at the Venezuelan meeting will discuss plans to increase cooperation in energy, trade, finance, regional security, agriculture, mining and development projects. Chavez called it "a summit of great importance for the struggles of the South."
A first, smaller gathering of African and Latin American leaders was held in Nigeria in 2006. The timing this year -- immediately after the U.N. General Assembly in New York and G-20 economic summit in Pittsburgh -- suggests it may turn out to be a forum for many non-G-20 nations to respond and to focus on poorer countries' concerns.