Peter Giuliano, founder of a New Jersey-based consultancy called ECG that teaches communications skills to executives in business and government, counsels his clients that in-person contact among leaders is imperative. The more senior the leaders, he says, the more they need to get to know each other. There's a reason, after all, that a handshake still represents a binding contract in some countries.
"That offline, non-arranged, no 'Here comes the entourage and Air Force One' -- is that important? Of course it is," Giuliano says. "This kind of setting, with the G-20, offers all sorts of opportunities for that to happen without being under the microscope."
What's more, the lack of focus on a single leader in big meetings -- "more of a floodlight than a spotlight," Giuliano says -- creates conditions for talking.
David Shorr, a scholar with the Stanley Foundation, a think tank that advocates multilateralism, offers a more critical take. To Shorr, the emergence of the G-20 as a companion of -- and possible replacement to -- the smaller G-8 is an idea with great potential that is, to his dismay, already exhibiting mission creep.
"We should be seeing a lot more hard bargaining and creative problem-solving and a lot less of the style of diplomacy that dresses things up to look like significant results have been achieved," Shorr says.
Whether that's a larger group or not, he says, matters little as long as the number of issues are limited and breakthroughs and collective action are sought -- "deliverables," as Shorr puts it.
"It's not the shape of the table or the number of countries," he says. "It's the sense of purpose that the leaders bring."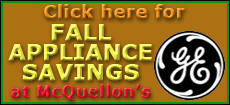 There's one final thing a meeting like the G-20 can encourage. It's something intangible but, in this crazy world of ours, not insignificant either. Here's University of Pittsburgh political communication expert Gerald R. Shuster: "It gives the impression that as long as we're talking, there is the possibility that solutions to major problems can and likely will occur."
In other words, the people running the world need to project a sense that, hey, we've got things under control here, folks. And whether they actually do or not?
Odds are that's something that no 24-hour meeting, no matter how focused and high-level, is ever going to resolve.