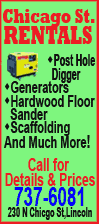 Lincoln's first four opponents this year -- Mount Zion, Sacred Heart-Griffin, Taylorville and Springfield Southeast -- thus far this season have compiled a combined won-lost record of 13-3. In addition, the four squads have outscored opponents by a total of 497-284.
Given these numbers, the prospect of facing an opponent with a .500 record this week might be a bit of a relief for the Railers as they prepare to take on Central State 8 opponent Chatham Glenwood in Lincoln's homecoming game tonight at 7.
According to Lincoln head coach Jared Shaner, however, the Railers haven't been operating on cruise control this week in their preparations for the contest.
"They're a very good 2-2 team," Shaner said of Chatham Glenwood, which sports a 2-2 overall record and 2-1 mark in the CS8 entering tonight's game. "They're very explosive on offense. They don't get real complicated; they have a set of five or six plays that they run really, really well. At times, you line up and you know what's coming, and it's just a matter of trying to stop it. So we've been working on that. We've got a good scouting report this week, and the kids are prepared in that sense.
"The kids have had a good week of practice, and we've watched a lot of film on Chatham. We feel like we have a good handle of what they're going to do on offense."
Chatham Glenwood's offense centers around running back John Hagemann. In four games this season, the 6-foot-2 senior has averaged just over 10.5 yards per carry, compiling 769 yards on 73 carries. In addition, Hagemann has scored 11 touchdowns.
"They've got, if not the best, then one of the top two running backs in the conference," Shaner said of Hagemann. "He's fast, he runs hard, and one of those games was against Griffin. A lot of guys don't get a lot of yards against Sacred Heart-Griffin (Hagemann rushed for 146 yards and two touchdowns against SH-G last week, including a 49-yard touchdown run); that really makes it impressive."
While the Titans' offense revolves largely around Hagemann, Chatham Glenwood also features an effective aerial assault led by senior quarterback Caleb Cox. The 6-foot-1 senior has thrown for 251 yards, completing 20 passes on 49 attempts, including four touchdowns and four interceptions.
"They're definitely a 'run first' team, but the Cox kid makes good decisions," Shaner said of the Titans' quarterback, whose twin brother, Carter Cox, starts for Chatham Glenwood at linebacker. "He's a smart kid. He seems to find the open guy pretty well and doesn't make a lot of mistakes.
"It's kind of like, you gear up to stop the run, and then they'll throw a ball or throw a little play-action on you, and with a pretty high completion percentage."
Thus far this season, the top Titan receivers have been Jared Turner (eight receptions, 89 yards, one touchdown) and Devin Vonnordheim-Moore (four receptions, 60 yards, one touchdown).
Vonnordheim-Moore also ranks as Chatham Glenwood's second-leading rusher behind Hagemann, carrying the ball 30 times for 303 yards and five touchdowns.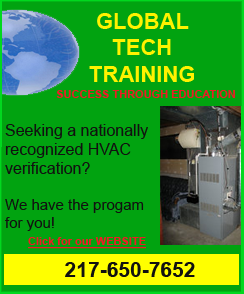 With this being the homecoming game, Shaner said he believes the Railers were able to keep their focus despite the extra activities of the week.
"We've had a couple good nights of practice, but as a coach, you definitely worry about homecoming week a whole lot," he said. "There's all kinds of other activities going on; they're thinking about the dance, parade, Wacky Olympics and all those other things. But it seems like the kids have been pretty focused, and we'll finish up the week with the bonfire tonight (Thursday) and hopefully have a lot of support, and hopefully they're ready to go."
With injured Jase Camp still out of action due to injury, several Railers have stepped up to help fill the void. Colt Hickey (55 carries for 282 yards), Nick Haferkamp (22-133), Brendan Fitzsimmons (26-90) and Reuben Bowlby (13-54, two touchdowns) have all contributed to the Railer ground game as the season continues.
Railers Darvez Stancle (two receptions for 66 yards) and Haferkamp (2-41) thus far have been the favorite targets of quarterback Stephen Duncan (nine completions on 29 attempts; 155 yards, including one touchdown and an interception).
With the Railers showing the ability to move the ball against opponents the past few weeks, Shaner said that control of the football while minimizing mistakes will maximize Lincoln's chances for a homecoming win.
"One thing we've talked about is that we don't want to get in a shootout with people," he said. "But what's the saying… 'The best defense is a good offense'? We've talked about being able to move the ball consistently downfield, which we've done fairly well this year.
"Then, the big deed is finishing those drives and not shooting ourselves in the foot. We need to put points on the board at the end of nine-, 10- or 11-play drives that take up hopefully five, six or seven minutes of a quarter. So, if we can keep the ball away from them, that's the big goal."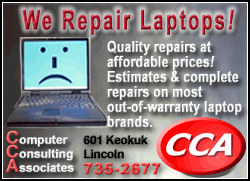 While everyone is encouraged to come out and support the Railers in person at the game on homecoming night, Lincoln Daily News will simulcast the WLCN-FM 96.3 broadcast of the game starting at 6:45 p.m. for those unable to attend
[By LOYD KIRBY]