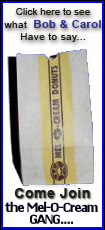 Spurrier came to the campus in November 2004, ready to light up scoreboards and blast through the Southeastern Conference the way he did for 12 stellar seasons at Florida. Instead, he's watched his defense grit out South Carolina's most significant victories since then.
"Obviously, it was a defensive struggle, and our defense was sensational," Spurrier said with a grin.
With sophomore Stephen Garcia at quarterback, a couple of key freshmen in the backfield and few reliable options at receiver, Spurrier could have to gameplan around his defenders for quite some time.
And why not, particularly with rising stars in linebacker Eric Norwood and defensive end Cliff Matthews.
Norwood set South Carolina's sack record on Ole Miss' first series, wrapping Snead up from the blind side. He added another sack in the second half, and got a piece of a punt that negated what looked like it might be a roughing penalty.
Matthews caught up to Snead on the Rebels' final drive, safety Darian Stewart knocked down Snead's fourth-down pass with 1:20 left to save the game.
"All of us on defense like to go out there and hit," Gamecocks safety Chris Culliver said. "So yeah, that was a big play that we knew he was going to make."
Ole Miss (2-1, 0-1) became the latest victim of what's been a weekly slew of top-5 upsets.
Like No. 3 Oklahoma, No. 5 Oklahoma State and No. 3 Southern Cal the first three weeks, the Rebels will have to regroup and regain their focus.
That might be difficult since the spotlight glows so infrequently in Oxford. The Rebels hadn't been ranked this high since Archie Manning was their star quarterback in 1970.
They were on one of Sports Illustrated's preview covers and Snead was a confident junior who even earned Spurrier's vote -- at least before he changed it to Florida's Tim Tebow after a summertime SEC witchhunt -- for first team preseason quarterback.
But Ole Miss, which had averaged more than 48 points and 424 yards its first two games, managed 10 points and 248 yards against South Carolina. Snead lost his streak of eight straight games -- matching the Rebels' win streak coming in -- with two TD passes or more.
"We got ourselves into bad situations. We did that all throughout the night," he said. "We really hurt ourselves and we continued to do it all throughout the game, into the last series. It's tough."
The Gamecocks (3-1, 1-1) had been 1-31 against top-5 foes, but left Williams-Brice Stadium with the biggest win of Spurrier's five seasons. Spencer Lanning kicked three field goals and fullback Patrick DiMarco a key 2-yard TD catch for the Gamecocks.