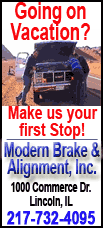 Instead, in front of an NFL-record crowd of 105,121 and the league's largest prime-time television audience in 12 years, Romo gave a convincing performance that he still throws too many passes to guys who don't play for the Dallas Cowboys.
In the debut of the $1.15 billion Cowboys Stadium, Romo threw three passes that were caught by members of the New York Giants. The first was returned for a touchdown, and the Giants also scored TDs off the other two.
Those were New York's only touchdowns in a 33-31 victory that ruined a big night for team owner Jerry Jones, wasted Dallas' best rushing total since Emmitt Smith's heyday and dealt the Cowboys an early setback in what's likely to be a tough NFC East race.
Romo blamed himself right after the game and vowed to get better. How? That's hard to say because he deferred his usual Wednesday chat with local media until Thursday, then on Thursday walked through the locker room, saw reporters waiting for him and headed to the training room for the rest of the interview period.
On a conference call Thursday with media covering the Carolina Panthers, Romo said every quarterback has to learn how to bounce back and that the Cowboys are committed to playing better.
"If you play the game long enough, you realize you're lying to yourself if you think you can play 16 weeks of great football," Romo said. "That is unrealistic. I don't care who you are. I'm still waiting to see one guy do it for a full year.
"When you do play poorly, you have to recommit to what you are doing, prepare diligently and then go execute like no one's business."
Teammates have come to Romo's defense all week, insisting they remain confident and pointing to the previous game, when he opened the post-T.O. era by throwing touchdowns of more than 40 yards to three different receivers and piling up a career-best 353 yards with no turnovers in a victory at Tampa Bay.
But that's the thing about Romo -- he can be the reason the Cowboys win one week and the reason they lose the next, an inconsistency that was supposed to be settled by the emphasis on avoiding turnovers. Last year, he had 21 in 13 games, with only a single turnover-free game.
That's why Romo's performance against the Giants revived the bigger question of whether he can turn Dallas into a championship team.
He is 0-2 in the playoffs and has failed to come through in other big games, especially last December when the Cowboys were trying to make the playoffs and didn't. While this game was only Week 2, it carried more weight than usual and came with the backdrops of Romo supposedly having spent the offseason training himself to avoid messes like this and Jones having spent the offseason making the team more "Romo-friendly."
Hall of Fame running back Tony Dorsett is among the Cowboys fans who came away from the Giants game wondering if Romo can be trusted.