Throw in the fact that tight end Aaron Hernandez and receiver Justin Williams missed time because of flulike symptoms, and the Gators (3-0, 1-0 Southeastern Conference) aren't sure who will be running routes Saturday at Kentucky (2-0, 0-0).
"Right now, our receiving corps is not up to Florida standards," coach Urban Meyer said.
Not even close, really.
One of the main questions coming into the season was how would the Gators replace last year's leading receivers, Percy Harvin and Louis Murphy.
Meyer thought Thompson, Cooper, Moore and Debose would pick up the slack. But Thompson, a deep threat who was expected to be Tim Tebow's primary target, has been slowed by a hamstring injury. Cooper, who returned for his senior year despite signing a lucrative baseball contract with the Texas Rangers, has a pinched nerve and a chronic foot problem.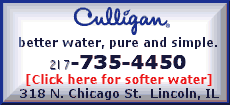 Moore, another senior, is out indefinitely because of a back injury. And Debose, the prize of Florida's recruiting class, had season-ending surgery to repair a torn hamstring tendon.
All those injuries to receivers reminds Meyer of 2005, when Andre Caldwell broke his right leg early in the season, Dallas Baker missed time because of a broken rib and a punctured lung, and Jemalle Cornelius was sidelined with a high-ankle sprain.
Without them, Florida's five-receiver formations included a tight end (Tate Casey), a running back (DeShawn Wynn), a former quarterback (Gavin Dickey), a converted linebacker (Billy Latsko) and a one-time walk-on (Kyle Morgan).
"The offense was in reverse," Meyer recalled.
Even though the Gators don't have the same depth problems now, receivers coach Billy Gonzales said the situation is so bleak he would love to have Latsko back in the mix.
"I'll take Billy right now," Gonzales said. "I've got some young guys and they are talented. I've just got to keep on them and make sure they develop. And that's my responsibility. That's why I'm coaching here, and I would never put anything on a player."
Gonzales acknowledged that his young guys -- redshirt freshmen Frankie Hammond Jr., Omarius Hines and T.J. Lawrence -- need to step up. But he added that it's difficult to trust unproven players in big-time games.