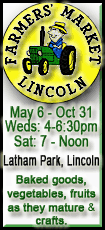 Jacoby Ellsbury had four hits and two RBIs, Victor Martinez extended his hitting streak to 23 games and Dustin Pedroia pushed his to 16 games, lowering Boston's magic number for clinching the AL wild card to three.
The Red Sox had 15 hits and have won 12 of 15 with a weekend road series against the AL East-leading Yankees up next.
Royals starter Anthony Lerew (0-1) had a solid return to the majors and Billy Butler hit a two-run homer for Kansas City. The rest of the Royals unraveled around them with five errors -- two by shortstop Yuniesky Betancourt -- six unearned runs and two ejections.
Buchholz (7-3) has solidified his spot in Boston's postseason rotation, going 6-0 over his last eight starts after an uneven start to the season.
The right-hander shook off the effects of a head cold against the Royals, retiring 13 straight batters after working out of a two-on, one-out jam in the first inning. He allowed five hits and struck out eight in 6 2-3 innings.
The Royals gave Buchholz plenty of help with a flurry of errors and ejections in the third and fourth innings.
Third baseman Mark Teahen had a fielding error in the third that led to a run, then Betancourt booted one in the fourth that allowed Mike Lowell to score. Pedroia later added a sacrifice fly to put Boston up 4-0.
Royals ace Zack Greinke got the hook first, tossed from the bench by plate umpire Greg Gibson in the third after Lerew's 1-2 pitch to Ellsbury was called a ball.
Manager Trey Hillman was sent off the next inning after Lerew nearly hit Lowell with consecutive breaking balls and Gibson warned both benches. Hillman had to be separated from Gibson by crew chief Tim McClelland, then lingered on the field for several minutes before finally leaving.