If you wish to volunteer on the day of the project, simply come to Latham Park on Sunday at 10 a.m. and following. Project coordinators will be there to connect you with one of the service projects.

If you have already signed up to volunteer but have not heard from your project leader before Sunday morning, come to Latham Park at 10 a.m. The project coordinators will then give you your project information.

There will also be a community clothing swap. If you have clothes that you would like to give away, bring them to the Lincoln Christian Church Fellowship Center between 9 a.m. and 3 p.m. on Saturday. If you would like to receive clothes, please come to the Fellowship Center between 10 a.m. and 3 p.m. on Sunday.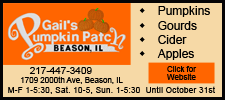 The community celebration service will be at 7 p.m. Sunday at the Lincoln Christian University chapel. The public is invited to attend. Those attending the worship service are encouraged to bring canned goods to donate to the Logan County CROP Walk. All food donations will be divided equally among the local food pantries.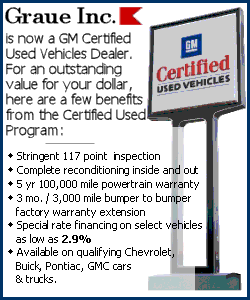 Any volunteer team leaders (only those who are leading the assigned volunteer teams) who have not yet received their T-shirts should come to the Jefferson Street Christian Church office between 8 a.m. and 5 p.m. on Thursday or Friday.

Donations are still being accepted for the projects. If you would like to make a donation, you can send it to: Together for Lincoln, PO Box 501, Lincoln, IL 62656.
[Text from file received from Dustin Fulton]