I appreciate you all coming out again on a rainy day.
I really do not have any new information to report.
I will tell you that the Tip Line has generated over 250 calls. These leads are primarily from central Illinois, but some come from all over the country. We are diligently pursuing these tips. We encourage the public to keep calling.
New information regarding the pickup truck of interest:
Grey/Silver Primer Color
Possibly a Ford Ranger or Chevrolet S-la
Vertical exhaust pipes located rearward of the rear tires and between the tailgate
This new information is very unusual to have the exhaust pipes that far back in the bed. If you know anyone with such a vehicle, no matter what make or model, please call 217-732-3000.
As I stated yesterday, there is substantial crime scene evidence that is being analyzed. This will take time. As we receive results from the Crime Lab, new leads will be generated.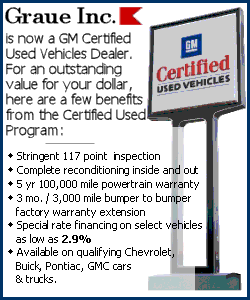 Hundreds of man-hours are being expended by members of the Task Force. This is where the rubber meets the road. We will continue this investigation until those responsible are arrested.
I am going to discontinue the daily press conferences for now. I will provide daily press releases that I will issue as new information becomes available. I will try to get those press releases to you by 12 noon each day. I will not issue a press release if there is nothing to report. Whenever a press conference is warranted, I will notify each of you well advance to give you time to get here.
I want to thank the press and the citizens for your assistance in this case.
[Statement from Logan County Sheriff Steve Nichols]