Slim Randles' Home Country
Tuesday at 7-ish turns romantic
1st date prickles

Send a link to a friend
[September 26, 2009] The word got around, as it does in these small communities of ours. It was to be Tuesday. Tuesday evening. He said he'd pick her up at 7.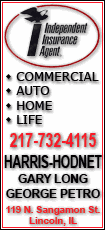 Those of us closely following the Randy Jones/Katie Burchell celebration of life and love were excited about this. The holding hands and walking around town in a state of bliss and benediction had escalated. Somehow or other, Randy had asked Katie on a real date.

And she'd told her mother and her mother told Mrs. Greer, and Mrs. Greer lived next door to Olivia, who cooks at the Mule Barn, and Olivia told Loretta the waitress, and by that time, it might as well have been on the Channel 4 news.

Randy and Katie were coming to the Mule Barn for dinner on Tuesday. Shortly after 7. It would take them a few minutes to walk over there, hand in hand, and then?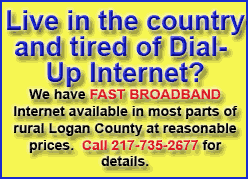 Well, that's what the topic of discussion was Tuesday morning among the members of the world dilemma think tank. They all agreed it was time to take their wives out for dinner, maybe at the Mule Barn? Sevenish?
So in came the two shy teenage love birds at 7:10 p.m., and there sat the Supreme Court of Everything That Goes On in Our Valley, sitting there with their wives, and everyone was smiling. The kids looked self-conscious for a minute, but then Katie found them a booth and they both sat on the same side so they could hold hands.
Then here came Loretta, with a checkered tablecloth she'd brought from home. And Olivia came out of the kitchen with a candle in an empty wine bottle. Doc got up and found some Johnny Mathis snuggle music on the juke box, and Dud unscrewed two light bulbs in their portion of the dining room. For atmosphere. It was romantic enough to hug a cactus. A night to remember.
Oh ... and Randy and Katie enjoyed it, too.
[Text from file received from Slim Randles]
Brought to you by "Sun Dog Days," by Slim Randles, now available at www.unmpress.com.