S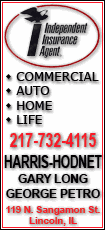 ome of the quarter's best performers were growth funds, considered the most vulnerable in a recession, but the ones most likely to soar when the economy picks up again.
"Appetite for risk is rising," said Tom Roseen, an analyst with fund tracker Lipper Inc. "People are betting on the economy to grow a little bit."
Some of the strongest stocks during the quarter were materials and energy producers and companies like retailers that depend on consumers' discretionary spending. These types of businesses often do well as the economy picks up.
The gains helped lift a range of mutual funds. Diversified U.S. stock funds posted an average return of 14.9 percent. For the first nine months of the year, the return is 22.7 percent. These funds in general have varied holdings instead of focusing on a particular industry.
The latest figures reflect trading through Thursday, and so don't include the final four trading days of the third quarter.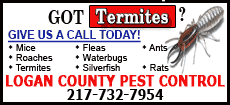 The average return at large-capitalization value funds was 15.5 percent, according to Lipper. For large-cap growth funds it was 13.4 percent.
Value funds hold stocks that are believed to be undervalued and that are expected to pay dividends. Growth funds, meanwhile, hold stocks that are expected to show strong price appreciation and that are not likely to pay dividends; these stocks tend to include many smaller companies without long track records.
It is the second straight quarter of strong returns after major stock indicators bounced off 12-year-lows on March 9. In the July-September period, a steady diet of improving economic news has given investors hope that the economy has emerged from the longest recession since World War II.
The S&P 500 index is up 13.6 percent for the quarter and an enormous 54.4 percent since hitting a 12-year low of 676.53 on March 9. The index, which serves as the basis for many mutual funds, is still down 33.3 percent from its peak of 1,565.15 in October 2007.
Analysts warn that the stock market's rally can't continue at such a pace.
"My caution in seeing these great numbers is that people are going to start jumping back in when, in fact, maybe we're due for a little breather," Roseen said. "We've got to take a break."
Since March, funds that focus on financial services stocks, among the most badly beaten by the recession, have an average return of 114 percent. For real estate funds, which also took a huge hit, it's 93.3 percent.