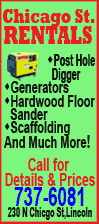 In a sweeping critique Thursday, FDA leadership said the agency failed to protect its scientists from outside pressure after they twice rejected ReGen Biologics' Menaflex device.
The Hackensack, N.J.-based company ultimately won approval last December after enlisting the support of four New Jersey lawmakers, who urged then-FDA Commissioner Andrew von Eschenbach to intervene on the company's behalf.
Approval came despite protests by FDA scientists that Menaflex - which reinforces damaged knee tissue - provided little, if any, benefit to patients.
The report marks the first time FDA has openly criticized its own conduct, as Obama appointees try to restore the agency's credibility following a string of bungled drug and food safety issues.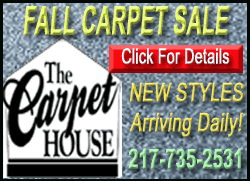 An FDA official called the pressure from Capitol Hill "the most extreme he had ever seen" and the access granted to the commissioner "unprecedented." Several staffers at the agency called the ReGen ordeal "the worst experience in their professional careers," according to the report.
ReGen Chief Executive Gerald Bisbee said in a statement Thursday that FDA's review involved "procedural irregularities" and does not reflect on the safety of the company's device.
The New Jersey Democrats - Reps. Frank Pallone and Steve Rothman and Sens. Robert Menendez and Frank Lautenberg - received a combined $26,000 in campaign contributions from ReGen executives, according to OpenSecrets.org, which tracks political spending.
Rothman, who represents Hackensack, said he asked the FDA "to treat ReGen fairly, communicate with them better and to render a decision based solely on the science."
A spokesman for Lautenberg said he simply signed a 2007 letter to the FDA along with Rothman, Menendez and former Rep. Mike Ferguson, R-N.J., who left the House in early 2009.
Spokesmen for Pallone and Menendez said the lawmakers called the FDA on ReGen's behalf.
WBB Securities analyst Steve Brozak said there are probably other examples of FDA decisions influenced by politics, but since the agency controls the paper trail, they probably won't come to light.
"I would like to think this was an extreme example, but the better part of me knows it was not," said Brozak, who covers the drug and device industries. "To think FDA isn't influenced by political activism is to not understand the system."
Analyst Ira Loss said federal lawmakers send letters on behalf of companies every day.
"The question is how does the regulator react to the letter," said Loss, who has covered the FDA for over 30 years at Washington Analysis, an investment firm. "In this instance, Dr. Von Eschenbach got very interested."