T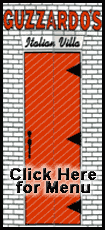 he reports "are a wake up call for anyone expecting a smooth transition to a strong economic recovery," said Paul Ashworth, senior U.S. economist for Capital Economics.
The durable goods figure caused some economists to lower their forecasts for third-quarter economic growth. Still, the volatility isn't unexpected as the economy struggles to arise from the worst recession since the 1930s.
"No one said this would be a smooth recovery," Benjamin Reitzes, an economist at BMO Capital
The reports also reflect the uncertainty that lies ahead as some government stimulus efforts wind down.
Even as the housing sector is recovering, for example, a tax credit for first-time buyers that's helped boost sales is set to expire Nov. 30. There's a bipartisan push on Capitol Hill to extend the credit, but prospects for the real estate market remain hazy.
Similarly, while the manufacturing sector has made gains, they're partly due to the Cash for Clunkers program that supplied buyer rebates but that ended last month.
And the banking system has managed to stabilize mainly because of extraordinary aid from the Federal Reserve and the Treasury, which are starting to rein in some of that financial support.
"The pilot is saying, fasten your seat belts, we're going to hit some turbulence," said Brian Bethune, chief U.S. financial economist for IHS Global Insight.
That message was reinforced by a Fed board member who warned Friday that the central bank can't wait for the economy to return to normal before raising interest rates again to fend off inflation.
And once it does start to boost rates, the Fed may need to act with "greater swiftness than is modern central bank custom," Fed member Kevin Warsh said in a speech in Chicago.
For now, the economy's improvement is coming mainly in spurts, rather than a continuous arrow up. Orders for durable goods, which are expected to last at least three years, dropped 2.4 percent in August, after rising a revised 4.8 percent in July, the Commerce Department said. Economists had expected a 0.5 percent increase, according to a survey by Thomson Reuters. It was the second drop in three months.
Most of the decline was due to a steep fall in orders for airplanes and related parts. But economists were disappointed that business investment didn't pick up.
A category known as "core capital goods," a gauge of business spending on machinery and computer equipment, fell 0.4 percent, its second straight drop. It fell 1.3 percent in July.
Many economists hope business investment, along with growing exports, a turnaround in housing and government spending will drive the recovery. Consumer spending, which accounts for 70 percent of the economy and has fueled previous rebounds, is expected to remain weak due to widespread job losses, sluggish income growth and tight credit.
The decline in core capital goods led some economists to temper their expectations for the third quarter. David Wyss, chief economist at Standard & Poor's, marked down his forecast for growth in the current July-September period to 2 percent, from 2.4 percent.
Bethune expects business spending to fuel economic growth in the third quarter, for the first time in 18 months, but less than previously expected.