S
tocks fell for a third straight day to post their biggest weekly losses since early July. The reports on durable goods and sales of new homes reminded investors that while the economy might be improving, it might not do so in a straight line.
The Dow Jones industrial average fell 42 points, bringing its three-day loss to 165.
Durable goods orders, a key indicator for the manufacturing industry, fell unexpectedly in August. The Commerce Department said orders for goods expected to last at least three years slid 2.4 percent, after rising 4.8 percent in July. Economists polled by Thomson Reuters had forecast an increase of 0.5 percent.
It was the second drop in three months and the latest sign that any rebound inside the nation's factories is likely to be slow.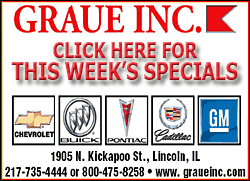 Meanwhile, the government also reported that new home sales inched up to 429,000 last month, below analysts' expectations. The tepid improvement followed four months of stronger gains in new home sales that had raised investors' hopes that the troubled housing market was improving.
The market was already starting sour on housing, and had fallen on Thursday following a separate report showing a surprise drop in existing home sales in August. Stocks also fell Wednesday on worries that the Federal Reserve would be too quick to withdraw its financial supports from the economy.
The week's economic reports have hit shares of industrial companies, which have been logging big gains as investors pile into stocks of companies that could see big jumps in profits if the economy improves. The reports ran counter to other data that had boosted hopes for a rebound in manufacturing.
Technology shares fell Friday after quarterly results from BlackBerry maker Research In Motion Ltd. fell short of expectations. That weighed on Nasdaq composite index, which contains a big pool of tech stocks.
The day's losses - and even those for the week - are still modest considering how far stocks have rocketed since major indicators tumbled to 12-year lows on March 9. The Standard & Poor's 500 index, the basis for many mutual funds, is up 54.4 percent since then. Analysts have been calling for a break in the advance so the economy can catch up with investors' expectations.
"We really have come a long way and the markets are taking a pause to reflect the fact that we were up 60 percent," said Steven Goldman, chief market strategist, Weeden & Co. in Greenwich, Conn. "We still think things should stay relatively orderly in the pullback and we're still likely to see further gains."
On Friday, the Dow fell 42.25, or 0.4 percent, to 9,665.19. The index hasn't fallen three straight days since the first week of the month. The broader Standard & Poor's 500 index fell 6.40, or 0.6 percent, to 1,044.38, and the Nasdaq fell 16.69, or 0.8 percent, to 2,090.92.
Falling stocks narrowly outpaced those that rose on the New York Stock Exchange, where consolidated volume came to 4.6 billion shares compared with 5.6 billion Thursday.
For the week, the Dow lost 1.6 percent. It was the biggest slide since the week of July 10 and only the third losing week of the last 11. The S&P 500 index slid 2.2 percent for the week, while the Nasdaq fell 2 percent.