The
gathering will be one of Labour's last-ditch political blitzes ahead of an election next year, which many pollsters say will end the party's 12-year grip on power and usher in a new era under the Conservative Party.
Even though Labour has been struggling badly, the convention is not expected to match the fervor of its 1996 conference, when Tony Blair urged delegates not to dwell on the Conservative Party's 17-year reign, saying "17 years of hurt never stopped us from dreaming."
The speech was met with thumping applause and an election victory the following year.
"This is the last chance before the general election, and the last chance for Brown to project himself as a leader," said Rodney Barker with the London School of Economics.
Brown, unlike Blair, now faces both a party and country in crisis.
In addition to rising unemployment and a worrying recession, public confidence in British politics has fallen to an all-time low after lawmaker expense claims were leaked, tarring the reputation of all three main political parties. Expenses included pornography, upkeep on a moat and a duck house for a country estate.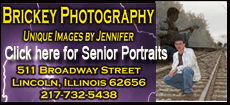 A poll this month by Populus showed that nearly half of British voters would prefer anyone other than Brown to lead the country.
One of the main issues expected to dominate this year's conference is the war in Afghanistan. Several key defense figures have resigned, saying the British operation there is ill-defined and under-equipped.
Britain has about 9,000 troops in Afghanistan - the second largest force after the U.S. - and has lost more than 217 troops since the U.S.-led invasion following the Sept. 11 attacks.
Brown has repeatedly batted away criticism, saying the troops are needed to prevent terror attacks in Britain.