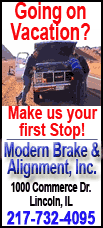 Nervous locals see an outsider from the suburbs whose grand vision - one of the nation's most ambitious plans for urban renewal - could bring long hoped-for neighborhood improvements and new jobs, or leave them worse off if promises go unrealized.
"This is my city. I really believe in it. That's not baloney to me," said McKee, a confident son of a home builder who has built a successful career in real estate development.
McKee, who grew up in St. Louis County, is seeking to transform 40 percent of a 336-block section of north St. Louis over the next 15 years by adding four business and retail centers that will anchor a dozen updated neighborhoods with 10,000 homes. His plan, which would include involving other developers, would bring picturesque parks, green energy sources, and improved streets and sewers to an area that's home to thriving church communities and established businesses, but also crumbling infrastructure and boarded-up storefronts.
The scope of the project is huge, and would require substantial public money. McKee said he doesn't know exactly how much he would personally profit. He has asked for a $390 million tax increment financing plan from St. Louis, where a portion of the future taxes generated by the development would pay for infrastructure improvement. City aldermen will begin discussing the project in two weeks, and a vote on the project could come weeks afterward. McKee hopes to begin construction next year.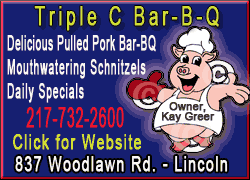 Developers have largely ignored the area, where the median household income is a mere $18,000. Some empty buildings are pulled apart, brick-by-brick, by thieves who sell the building materials.
The Rev. Ken McCoy, a local pastor, described at a recent meeting about the plan how he baptized a 14-year-old from north St. Louis and then buried him three years later after the teen was shot to death. He called McKee's project essential, and said the new businesses it would attract would give young people jobs and reduce crime.
"My only fear is that this project won't happen," McCoy said.
But others are skeptical about the project, worried about being pushed out of neighborhoods they've lived in for decades.
Sheila Rendon, who has a "This Home Is Not for Sale" sign in the window of her home, said she has always felt safe in the neighborhood. She doesn't like what she's seen of how McKee operates.
"He starts to buy property; he lets it deteriorate; people feel hopeless; they sell," said Rendon, a former police officer. Five generations of her family have lived in the same home.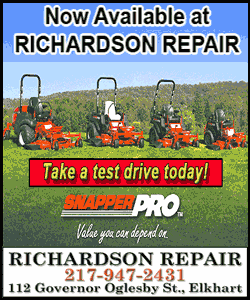 The skepticism of some residents is understandable, considering what north St. Louis has gone through. Once a middle class enclave, exodus to the suburbs was hastened by projects such as the construction of Interstate 70 in the 1950s and 1960s that tore through the heart of the north side.

McKee submitted a relocation plan to the city earlier this month that establishes guidelines for providing assistance to individuals and businesses displaced by the project, worrying some residents.

But the city's executive director for development, Barbara Geisman, cautioned against reading too much into that, saying such relocation plans are required when a tax increment financing plan is submitted.

McKee, who has bought up 130 acres in the area over the last five years, said he doesn't plan to develop all of the land in the project area, which should allow current residents to stay. He also said he doesn't plan to use eminent domain - a government power to take private property for public purposes - against owner-occupied homes. City officials say aldermen would have to approve legislation for that power to be used on specific properties.

Eugenie Birch, chairwoman of city and regional planning at the University of Pennsylvania's School of Design, said McKee's funding methods aren't unique, but the scale of the project is.

"If it's done right, it could be transformative," she said. Since the 1970s, large urban renewal projects have been rare. Even more rare are ambitious proposals initiated by a private developer like McKee, rather than a public agency, said Todd Swanstrom, a University of Missouri-St. Louis professor.

With the number of empty nesters and single-family households growing, and gasoline costs rising, more suburbanites could be willing to move back to the cities, Swanstrom said, which could make inner-city property more valuable.

"The Milwaukees and Buffalos and Clevelands will probably be watching this very closely," he said.
[Associated Press; By BETSY TAYLOR]
Copyright 2009 The Associated Press. All rights reserved. This material may not be published, broadcast, rewritten or redistributed.