Me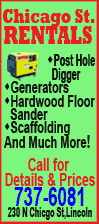 asuring just under 5 foot (1.52 meters), and with unusually small hands for a piano virtuoso, de Larrocha won listeners over with the richness and robustness of her sound.
Critically acclaimed for her technique in performing Mozart, Beethoven, Schuman and Rachmaninov, de Larrocha was also seen as unrivaled in her interpretation of Spanish composers such as Manuel de Falla as well as masters from her native Catalonia like Enrique Granados and Isaac Albeniz.
Gregor Benko, a piano music expert, music producer and family friend, confirmed her death. Benko said de Larrocha had been in poor health for two years, since breaking her hip. She died late Friday in a Barcelona hospital.
De Larrocha retired from public performances in 2003 after 75 years as a professional pianist.
Born in Barcelona on May 23, 1923, she began playing piano at the age of 3, and two years later gave her debut public performance during the International Exposition in Barcelona. Four years later an eager music industry had pressed and marketed her first vinyl record.
The daughter and niece of pianists, as a child de Larrocha received classes from renowned teachers such as Frank Marshall, himself a disciple of the pianist Enrique Granados, and theorist Ricardo Lamote de Grignon.
De Larrocha was invited to play at Barcelona's Palau de la Musica when only 6, and by age 11 she was already a soloist with the Madrid Symphony Orchestra.
By the time she was 20, she was playing to full houses around Spain, displaying a style and skill that transcended her age. In 1947 she began to make an impression on the European circuit, and was soon playing all the major musical centers.
De Larrocha's style combined poetic interpretation, gracefulness and subtlety with technical virtuosity and remarkable focus, which enabled her to produce a beautifully layered sound capable of grand, temperamental flourishes.