The cente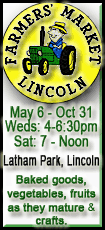 r-left Socialists want to spend their way out of the slump with big-ticket public works they say will create jobs and stimulate the economy.
The main opposition, center-right Social Democratic Party, says the bill for that plan is too high and will overload the country with debt for decades. It prefers to encourage private investment, partly through tax breaks.
Saturday was an official day of reflection when campaigning and opinion polls are forbidden. Some 9.4 million people are eligible to vote Sunday, with complete results coming later that night.
Two opinion polls Friday both indicated victory for Portugal's Socialist Party, with 38 percent to 30 percent for the Social Democrats.
With neither of Portugal's two main parties expected to collect more than half the seats in the 230-seat Parliament, the winner may rule as a minority government or seek an alliance or a coalition with one of the smaller parties - the conservative Popular Party, the Communist Party/Green Party coalition or the Left Bloc.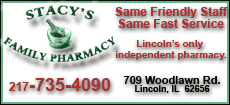 Only one minority government has survived its full term since democracy was introduced 33 years ago. Before the 2005 Socialist win, Portugal had three governments in three years.
A close result could consign Portugal to political uncertainty just as it needs to find a path to economic growth.
Portugal's economy contracted 3.7 percent in the second quarter compared with the same period last year. The jobless rate has jumped from 7.9 percent to a 20-year high of 9.1 percent, with some 500,000 people out of work.
Portugal, a country of 10.6 million, is western Europe's poorest country despite receiving billions in European Union development aid since joining the bloc in 1986. It was one of the founding members of the euro currency now used by 16 nations.
Both the main parties back reforms to make the labor market more flexible, such as making it easier to hire and fire workers, and agree on the need to diversify the economy as traditional industries such as textiles and fishing shed jobs.