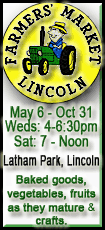 First came a 5-wood up the hill on the par-5 15th that narrowly cleared the bunker, hopped onto the green and rolled toward the flag until it stopped just over 4 feet away. On the next hole, Woods started walking before his shot began its descent to inside 4 feet.
There were so many fans around the 16th green that it was hard to read the video board showing Woods' PGA Tour ranking on putts between 4 and 5 feet. No one would have been surprised to see that Woods had only missed seven from that length all year.
This time, he missed them both.
Woods still wound up in the lead Friday at East Lake with a 2-under 68, one shot ahead of Padraig Harrington and Sean O'Hair. Woods might have an even stronger grip on the FedEx Cup and its $10 million bonus.
He was fuming over the missed putts. He found perspective shortly after signing for his seventh consecutive round in the 60s.
"The day as a whole was a good day," Woods said. "I shot under par, and I got myself ... in the lead."
It couldn't have been that bad, not when all the attention was on two holes where he made a birdie and a par.
"Obviously, I didn't expect him to miss two in a row," Harrington said after a 69. "I looked up at the stats on the board just before he hit it, and he's No. 1 from that range. I don't think he misses two in a row all year. That's probably for sure he hasn't missed two in a row on the year. So it was a surprise."
Not so surprising was Woods in the lead, his 16th time this year to end a round atop the leaderboard. He was at 5-under 135 and in great position for the FedEx Cup. None of the other top five seeds, who can win the $10 million bonus with a victory at East Lake, were among the top 10 on the leaderboard going into the weekend.
Even so, Woods could have made it easier on himself.
One moment, it looked as though Woods was about to double the size of his lead to four shots. Three holes and 30 minutes later, everything pointed Harrington tying for the lead.
When it was over, the possibilities were plenty.
Ernie Els came to life with five birdies over his last 10 holes for a 66 and was only two shots behind at 3-under 137. Kenny Perry, who nearly wilted in the heat Thursday, also had a 66 and was at 2-under 138, along with Jerry Kelly (67).
Masters change Angel Cabrera (67), U.S. Open champion Lucas Glover (71) and British Open champion Stewart Cink (72) were in the group at 1-under 139.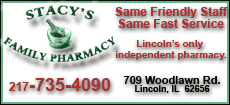 The FedEx Cup is still a possibility for the likes of Harrington and O'Hair, both of whom are more concerned now with the crystal trophy and mere $1.35 million from winning the Tour Championship.