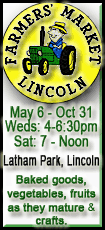 They arrived in town on Thursday and, with the night off, gathered around the hotel bar hoping to watch the San Francisco Giants do them a favor and eliminate the Chicago Cubs, thus handing St. Louis the NL Central title.
They watched in disappointment, but the champagne had been shipped to Coors Field for a celebration in the clubhouse anyway.
The corks are still in.
St. Louis lost 2-1 to the NL wild card-leading Colorado Rockies on Friday night on Yorvit Torrealba's sacrifice fly in the ninth, and the Cardinals retreated to their clubhouse to watch the late game on the West Coast.
They somberly filed out of the stadium when the Cubs put the finishing touches on a 3-0 win over the Giants, and workers starting putting the champagne bottles back in the boxes.
"I'm not going to shower until we clinch this," shortstop Brendan Ryan declared. "Well, maybe for another day."
The Cardinals' magic number has been stuck at one since they lost to Houston on Wednesday with a chance to become the second team to secure a playoff spot after the New York Yankees.
"It was weird sitting here hoping we'd win," outfielder Colby Rasmus said. "We didn't win the game. That's would have been a weird way to celebrate."
The Cardinals will try to clinch their first playoff spot since winning the 2006 World Series on Saturday. They'll send Adam Wainwright (18-8) against Ubaldo Jimenez (14-11) at night, but could clinch beforehand because the Cubs and Giants play a day game.
They're tired of waiting for others to do them any favors.
"We don't want someone else winning this for us or have to depend on someone else," Ryan said. "We want to win this ourselves. Maybe, (Saturday) is our day."
The Rockies maintained their 3 1/2-game lead over Atlanta in the NL wild-card race after putting a damper on slugger Matt Holliday's homecoming.
After holding Holliday to a 1-for-4 performance in which he stranded five runners, the Rockies sent the meat of their lineup to the plate in the bottom of the ninth. With runners at the corners and one out, Torrealba lofted a ball to right, and Ryan Ludwick's throw home was nowhere close.
"This is a big-game player. This is a big-moment player," Rockies manager Jim Tracy said of Torrealba. "He lives for it."
Huston Street (4-1), one of the players Holliday was traded for last winter, picked up the win with a scoreless ninth, and Trevor Miller (4-1) took the loss.
Aaron Cook threw five scoreless innings in his first start since Aug. 21, when shoulder soreness forced him out of a game against San Francisco. Chris Carpenter gave up one run on five hits in seven innings for St. Louis.
Braves 4, Nationals 1
At Washington, Javier Vazquez allowed a run and three hits in his third complete game of the season, enabling the Braves to keep their playoff hopes alive.
Vazquez (15-9) allowed a leadoff home run to Josh Bard in the eighth inning, but still won his fifth straight. He's 10-2 since July 7.
John Lannan (9-13) allowed two unearned runs in seven innings for the Nationals.
Pirates 3, Dodgers 1
At Pittsburgh, Brandon Moss' two-run single gave Pittsburgh an early lead, and five pitchers combined to beat Los Angeles.
Right-hander Jon Garland (11-12) lost for the first time in four decisions since being traded to the Dodgers, giving up three runs and six hits in six innings.
Donnie Veal (1-0) pitched with two shutout innings of relief for his first career win.