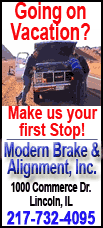 Bonine pitched well, holding the Chicago White Sox hitless for 5 2-3 innings. Turned out it wasn't good enough to beat Peavy, after Gordon Beckham's homer in the sixth ended the no-hit bid and helped Chicago to a 2-0 victory Friday night.
Detroit had its lead narrowed to two games after Minnesota beat Kansas City 9-4. The Tigers and Twins will play four games in Detroit, beginning Monday.
"Bonine was absolutely tremendous, but Peavy was just a little bit better; he kept the ball in the park," Tigers manager Jim Leyland said.
"If somebody would have told me that Eddie Bonine would pitch that far into the game and give up two hits, I'd have said we would have won. But we didn't."
Bonine had been looking forward to matching up against Peavy, the former Padres ace, who was traded to Chicago on July 31.
"I was a pitcher in the Padres' system and he spoke to a group of minor-league pitchers. I love watching him pitch," Bonine said. "He's fearless."
In his second start with Chicago, Peavy (2-0) allowed six hits in seven strong innings with two walks and eight strikeouts. The 2007 NL Cy Young winner spent three months on the disabled list with an ankle injury and his return was slowed when he was hit in the elbow by a line drive during a minor league rehab game.
With the White Sox already out of contention, he had to settle for pitching against a team still chasing the postseason.
"Their guy was awfully good, as well," Peavy said. "That's a good team, fighting for the playoffs. It was fun to pitch with something on the line."
Bonine (0-1), in his fourth stint with Detroit this season, didn't allow a hit until Beckham's two-run homer with two outs in the sixth followed a costly error on Tigers third baseman Brandon Inge. The only other hit he gave up in 6 2-3 innings was a single in he seventh to Carlos Quentin.
"I'd rather give up five and win 7-5," Bonine said. "We needed a win."
He threw what he described as a changeup to Beckham and quickly his no-hitter and the scoreless tie were over.
With one out, Alex Rios reached when Inge bobbled his grounder and threw late to first - only the second error by the Tigers in the last 22 games.
After Scott Podsednik was thrown out when Bonine deflected his grounder to second baseman Placido Polanco, Beckham drove his 14th homer to deep left to give Chicago a 2-0 lead.
"I feel so bad. Beckham wouldn't even have come to the plate if I hadn't made that stupid error. I'll take responsibility for that one. I'll wear that one," Inge said. "Plain and simple, I just misplayed it."
One night earlier, Inge made a nice diving catch of a line drive to end the Tigers' victory over the Indians. That win had eliminated the White Sox from playoff contention.
Yankees 9, Red Sox 5
At New York, Alex Rodriguez homered, drove in four runs and tied a career high with three steals as Joba Chamberlain got his first win in 1 1/2 months.
The Yankees, who lowered to three the magic number for their first AL East title since 2006, have won seven of eight against Boston after starting the season 0-8 against the Red Sox.
Boston starter Jon Lester (14-8) was struck on the right leg by Melky Cabrera's liner in the third inning and left the game.
Chamberlain (9-6) retired his first 11 batters before Victor Martinez homered, and allowed three runs and five hits in six innings.
Blue Jays 5, Mariners 0
At Toronto, Roy Halladay struck out nine in a seven-hitter and Aaron Hill hit a two-run homer.
Halladay (16-10) tied Kansas City's Zack Greinke for the major league lead with his third shutout and lowered his ERA to 2.90, third best in the AL behind Greinke and Seattle's Felix Hernandez.
Seattle rookie Doug Fister (2-4) held the Blue Jays hitless until Edwin Encarnacion's one-out single in the fifth.