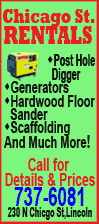 General manager Ruben Amaro Jr. said Friday that the World Series champions will consider other options for closing games, adding that manager Charlie Manuel could keep Lidge in the mix.
"I don't think any decision's been made officially," Amaro said. "I think Charlie's going to put people in to pitch in the seventh, eighth, ninth inning that he feels are going to be most effective. It doesn't necessarily mean Lidge isn't one of those guys. He still could be one of those guys."
FoxSports.com first reported that the Phillies would try other pitchers as their closer.
Philadelphia also decided to scratch Martinez from his start Saturday against the Brewers and replace him with right-hander Kyle Kendrick. Martinez injured his neck during an at-bat in Atlanta last Saturday and it's not clear when he will pitch again.
Martinez, 5-1 with a 3.32 ERA since signing with the Phillies on July 15, said he is feeling better but didn't want to push himself.
"I'm not going to put anything in jeopardy," Martinez said. "I'm going to be smart."
Lidge has blown 11 of 42 save chances this season for the NL East leaders. He is 0-8 with a 7.48 ERA. Last year, Lidge was perfect in 48 save tries in the regular season and playoffs.
Lidge pitched the seventh inning of Friday's 8-4 loss to Milwaukee. The Brewers were leading 7-2 when Lidge came in and gave up a run, but he still considered the outing valuable.
For now, he's more concerned about straightening himself out than he is about his role.
"Keep giving me the ball," Lidge said. "It doesn't matter, the situation. I need to get myself ready to pitch this postseason. It doesn't matter to me if it's a one-run game or we're down by seven. Work like that tonight is very productive for me."
Lidge said 20 of the 24 pitches he threw in a blown save at Florida on Wednesday were sliders. He used Friday's outing to work almost exclusively on his fastball.
"The command hasn't been there, and I think that sometimes you kind of fall into patterns that become super-predictable," Lidge said. "After Florida, when I thought about that outing in my mind, throwing that many sliders, that's never smart."
And with the end of the regular season approaching, the team is running out of time for Lidge to regain the form he showed last year.
"It may take some guys to step up and pitch in different roles that they are not typically accustomed to," Amaro said. "And Brad may be asked to do something different than he's been doing for us. Again, at the end of the day, it's about how we can get the last six or nine outs."
Left-hander J.C. Romero and right-hander Brett Myers, both on the DL, might be able to help out. The Phillies are hoping each will be able to return next week.