I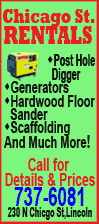 t also ruined former Rockies slugger Matt Holliday's homecoming.
Todd Helton led off the ninth with a walk from Trevor Miller (4-1), who was replaced by Kyle McClellan. Tulowitzki reached on a fielder's choice, and pinch-hitter Jason Giambi's single put runners at the corners.
Torrealba lofted a ball to right, and Ryan Ludwick's throw home was nowhere close.
The Cardinals' magic number over Chicago remained one with the Cubs playing at San Francisco later Friday.
So, while the Rockies celebrated and their fans filed onto the field for a postgame fireworks show, the Cardinals retreated to their clubhouse to watch the Cubs-Giants game.
Huston Street (4-1), one of the players Holliday was traded for last winter, picked up the win with a scoreless ninth.
The Rockies, who lead the majors in sacrifice flies, scored both runs that way.
Carlos Gonzalez, another player who came over from Oakland in the deal for Holliday, led off the bottom of the first with a double, was bunted over and scored on Helton's deep fly to center off Chris Carpenter.
Carpenter gave up one run and five hits in seven innings, but the only support he received was Ludwick's 21st homer in the seventh off Jose Contreras that tied the game at 1.
Aaron Cook threw five scoreless innings in his first start since Aug. 21, when shoulder soreness forced him out of a game against San Francisco. He allowed four hits, all singles, got 12 groundball outs and didn't walk a batter in an impressive 76-pitch performance.