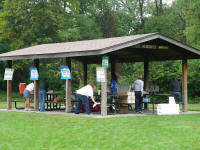 Volunteers arrive early to set up for the walk.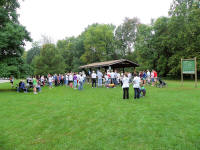 Walkers started coming in around 9:30.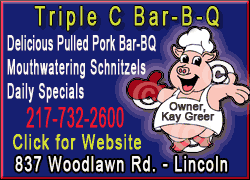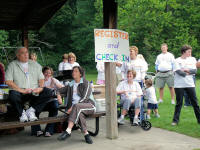 Steve Byer talks about ALS to the walkers. Barb Byer is in the foreground.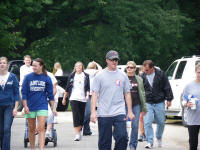 Walkers begin their travel around Kickapoo Creek Park.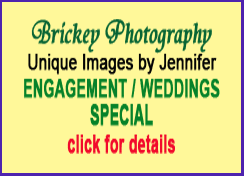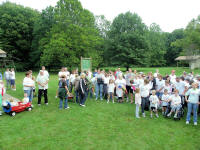 There were so many walkers...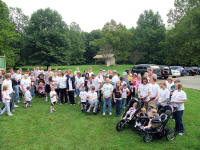 ...we had to have two pictures to include them all.