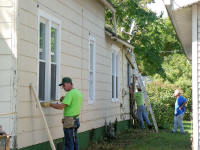 Replacing rotted wood and removing old vines on this home.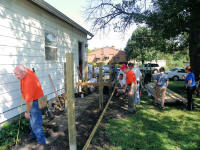 It takes a good-sized crew to finish up a ramp in one day.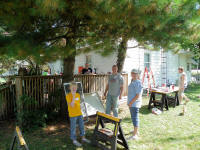 Windows get painted and storms repaired.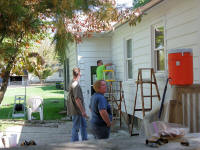 It is all smiles as painting is almost finished.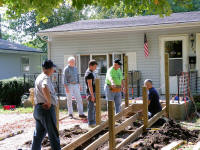 Another ramp gets a few minutes of strategy before work continues.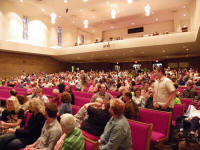 Volunteers begin to gather to give praise to the "Boss" of all the work crews.