The American company already holds U.S. marketing rights for Solvay's Trilipix and TriCor, drugs which raise "good" HDL cholesterol while reducing triglycerides and "bad" LDL cholesterol.
Solvay said in a statement the sale will let it "refocus" its activities, which also cover chemicals and plastics.
Solvay said the price Abbott will pay for its pharmaceutical operations includes euro4.5 billion ($6.6 billion) in cash, additional "potential payments" of up to euro300 million ($439 million) and liabilities estimated at euro400 million ($584 million).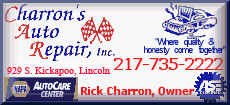 It said the sale will be completed in the first quarter of 2010, pending antitrust approval from the EU and U.S.
"We are building a new, refocused group with the financial means to further accelerate sustainable growth," Alois Michielsen, Solvay's chairman, said.