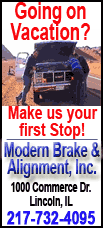 Fisher and his wife Doris opened the first Gap in 1969 in San Francisco, after running into difficulties finding jeans that fit. They named the store after the idea of "The Generation Gap" and sold jeans and music, to appeal to a younger crowd.
The simple, affordable style that became the namesake brand's trademark resonated with shoppers and took off quickly.
A former real estate developer with no previous retailing experience, Fisher initially anticipated maybe "as many as 10" stores. But Gap grew to be one of the nation's largest specialty retailers with more than 3,000 stores in over 25 countries.
Gap Inc. now also operates the Banana Republic, Old Navy, Piperlime and Athleta brands. It became a publicly traded company in 1976 and reported sales of $14.5 billion in its 2008 fiscal year.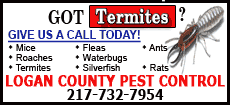 Fisher guided the company through its largest growth phases, serving as CEO from the company's inception through 1995 and as its chairman until 2004. He continued as a company director and as chairman emeritus until his death.
"Today we lost a friend, a mentor and a great visionary," Glenn Murphy, CEO and chairman of Gap Inc. said in a statement. "Don and Doris took a simple idea and turned it into a brand recognized as a cultural icon throughout the world and changed the face of retail forever."
National Retail Federation CEO Tracy Mullin said Fisher's true entrepreneurship permeated everything he did, and was part of the reason Gap became such a great global brand.
"It feels like the end of an era in a way," Mullin said. "He really was unique in many ways and people really liked him."
The company was one of the first dominant brands, pioneering the idea of cheap chic, retail consultant Burt Flickinger III said. He said many retailers continue to model themselves based on the company's design.
"Americans would not be able to afford well-made clothes at the low prices and highest possible quality that they have today if it were not for what Don started," Flickinger said.
Fisher was also widely recognized for his commitment to philanthropy and the San Francisco Bay community where he was born and raised and the company's headquarters still remain.