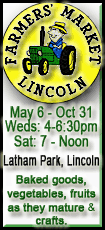 The nine sex offenders live in tents surrounding a makeshift fire pit in the trees behind a towering "no trespassing" sign, waiting out their probation sentences as they face numerous living restrictions under one of the nation's toughest sex offender policies.
"It's kind of like a mind-game, it's like 'Survivor,'" said William Hawkins, a 34-year-old who said he was directed to the campsite two weeks ago after being released from prison for violating probation for failing to register as a sex offender in Georgia.
The muddy camp on the outskirts of prosperous Cobb County is an unintended consequence of Georgia's sex offender law, which bans the state's 16,000 sex offenders from living, working or loitering within 1,000 feet of schools, churches, parks and other spots where children gather.
It's not the only place in Cobb County where offenders can live -- there are hundreds of other sex offenders throughout the county living in compliance with the law. But Ahmed Holt, manager of the state's sex offender administration unit, calls the camp a "last resort" for homeless offenders who can't find another place to live that complies with the law.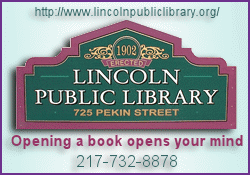 He said probation officers direct them to the outpost if other options fail, such as transferring to another county or state or sending them to a relative's place that meets the requirements. Homeless shelters and halfway houses are often not an option, he said, because of the restrictions that bar them from being near children.
Critics say it's an example of how laws designed to keep Georgia's children out of harm's way create a hazard where penniless sex offenders live largely unsupervised at the government's urging.
"The state needs to find a responsible way to deal with this problem," said Sarah Geraghty, an attorney with the Atlanta-based Southern Center for Human Rights who represents another man living in the camp. "Requiring people to live like animals in the woods is both inhumane and a terrible idea for public safety."
The outpost also illustrates the unique dilemma the law creates for homeless sex offenders, who unlike other homeless people, cannot take shelter in a church or curl up in a park because they are barred from both.
Geraghty said she has found only one homeless shelter in the state that meets the residency requirements for homeless sex offenders. The shelter, she said, is in the northwest Georgia city of Rome and has only two beds, which are often unavailable.
The tent city is similar to one in south Florida, where dozens of sex offenders moved under a remote bridge because it was among the few places that complied with local ordinances. Florida officials say the sex offenders found the bridge on their own, while some residents of the camp dispute that.
In Georgia, however, Holt said state probation officers have directed homeless offenders into the woods.
"While having an offender located in a camp area is not ideal, the greater threat lies in homeless offenders that are not a specified location and eventually absconding supervision with their whereabouts unknown," he said.
Several of the sex offenders in the camp said they did a double-take when their probation officers told them about the outpost.
"Even the probation officer, he looked at me and said there's nothing he can do," said Levertice Johnson, a 52-year-old who moved to the woods after he couldn't find a job and couldn't afford $60 a week for rent at an Atlanta shelter. "He knows it's wrong."