Obama says American kids spend too little time in school, putting them at a disadvantage with other students around the globe.
"Now, I know longer school days and school years are not wildly popular ideas," the president said earlier this year. "Not with Malia and Sasha, not in my family, and probably not in yours. But the challenges of a new century demand more time in the classroom."
The president, who has a sixth-grader and a third-grader, wants schools to add time to classes, to stay open late and to let kids in on weekends so they have a safe place to go.
"Our school calendar is based upon the agrarian economy and not too many of our kids are working the fields today," Education Secretary Arne Duncan said in a recent interview with The Associated Press.
Fifth-grader Nakany Camara is of two minds. She likes the four-week summer program at her school, Brookhaven Elementary School in Rockville, Md. Nakany enjoys seeing her friends there and thinks summer school helped boost her grades from two Cs to the honor roll.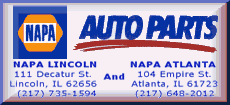 But she doesn't want a longer school day. "I would walk straight out the door," she said.
Domonique Toombs felt the same way when she learned she would stay for an extra three hours each day in sixth grade at Boston's Clarence R. Edwards Middle School.
"I was like, 'Wow, are you serious?'" she said. "That's three more hours I won't be able to chill with my friends after school."
Her school is part of a 3-year-old state initiative to add 300 hours of school time in nearly two dozen schools. Early results are positive. Even reluctant Domonique, who just started ninth grade, feels differently now. "I've learned a lot," she said.
Does Obama want every kid to do these things? School until dinnertime? Summer school? And what about the idea that kids today are overscheduled and need more time to play?
___
Obama and Duncan say kids in the United States need more school because kids in other nations have more school.
"Young people in other countries are going to school 25, 30 percent longer than our students here," Duncan told the AP. "I want to just level the playing field."
While it is true that kids in many other countries have more school days, it's not true they all spend more time in school.
Kids in the U.S. spend more hours in school (1,146 instructional hours per year) than do kids in the Asian countries that persistently outscore the U.S. on math and science tests -- Singapore (903), Taiwan (1,050), Japan (1,005) and Hong Kong (1,013). That is despite the fact that Taiwan, Japan and Hong Kong have longer school years (190 to 201 days) than does the U.S. (180 days).
___
Regardless, there is a strong case for adding time to the school day.
Researcher Tom Loveless of the Brookings Institution looked at math scores in countries that added math instruction time. Scores rose significantly, especially in countries that added minutes to the day, rather than days to the year.
"Ten minutes sounds trivial to a school day, but don't forget, these math periods in the U.S. average 45 minutes," Loveless said. "Percentage-wise, that's a pretty healthy increase."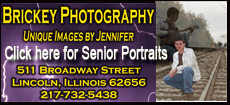 In the U.S., there are many examples of gains when time is added to the school day.
Charter schools are known for having longer school days or weeks or years. For example, kids in the KIPP network of 82 charter schools across the country go to school from 7:30 a.m. to 5 p.m., more than three hours longer than the typical day. They go to school every other Saturday and for three weeks in the summer. KIPP eighth-grade classes exceed their school district averages on state tests.