National Transportation Safety Board member Robert Sumwalt said Sunday all major portions of the aircraft were accounted for, and that none of those parts showed anything was wrong before the crash Friday night.
The engine seemed to have been working at the time of impact and the recovered tail rotor showed no signs it failed, Sumwalt said.
"If there had been damage, it might indicate that it had frozen up in flight," he said. "But at this point, it is completely free-moving. So it would indicate that it was turning as it should have been at the time of the crash."
Investigators want to talk with any witnesses to the crash, The Sun News of Myrtle Beach reported Monday.
The crash came just one day after the NTSB issued 21 recommendations to help improve the safety of air ambulance flights, following a four-day public hearing on the issue over seven months ago.
The helicopter had just dropped off a patient at a hospital in Charleston and was flying to Conway, about 90 miles to the northeast, when it crashed about 11:30 p.m. in Georgetown County, said Peter Knudson, an NTSB spokesman.'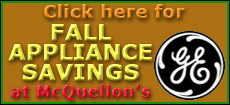 Omniflight, a Texas-based company which operated the helicopter, identified the crew members killed as: pilot Patrick Walters, 45, of Murrells Inlet; flight nurse Diana Conner, 42, of Florence; and paramedic Randolph Claxton Dove, 39, of Bladenboro, N.C.
The helicopter went down about 20 to 30 feet off a logging road in the midst of some pine trees in a sparsely populated area. Sumwalt described the crash site as small.
The crash left a 3-foot crater in the soft ground. While all three rotor blades were recovered, one of the blades was buried about 2 feet.
Sumwalt said the helicopter had flown between two intense thunderstorms and it was raining when it crashed. He could not say if the conditions were a factor.