Fees to check bags on international flights are creeping in and may be here to stay. In the past three months, all the big U.S. carriers have added $50 fees to check a second bag on flights to Europe. Delta and Continental are charging second-bag fees for flights to Latin America, too.
We've flown this route before, with domestic bag fees. United Airlines started with a fee to check a second bag last year, and other carriers followed. The wave of international bag fees got started July 1 when Delta began charging to check a second bag between the U.S. and Europe.
By limiting baggage fees to domestic flights, the U.S. carriers left out a huge chunk of their traffic. More than half of Continental's traffic this year has been international. At Delta, which started the move toward international bag fees, almost 39 percent of its traffic is international.
So far, the U.S. carriers don't charge bag fees on most Asian routes. That will likely change. And charging to check the first bag on international flights is a revenue opportunity that might be too good to pass up.
"Yes. Of course baggage fees will spread worldwide to include even the first bag," said Jay Sorensen, an airline consultant who has studied and written about the carriers' so-called ancillary revenue.
"I think baggage fees will be the most widespread of the a la carte fees, because they truly are optional," he said. "You don't have to check a bag."
Sorensen said U.S. carriers will run into trouble charging fees on codeshare flights, where a ticket on, say, fee-charging Delta, might have been sold by partner Air France, which checks two bags for free.
Airline fares have fallen sharply in the recession, and many in the industry have argued that fees are basically a way to make up some of the shortfall. Luggage is expensive to handle and its weight makes the plane burn more jet fuel, so it makes sense for that service to cost something, the thinking goes.
Delta originally said it would charge a second-bag fee on all international flights, not just those to Europe. Its announcement in April said it hoped to collect $100 million a year if the new fee went worldwide. It scaled back that plan to just Europe after other carriers didn't match it. Delta declined to make an executive available to talk about the fee.
Joe Brancatelli, who runs the business travel Web site JoeSentMe.com, said European airline customers are much more used to paying fees, whereas Asian airlines have maintained a more full-service approach, even in coach. Through August, United and Delta (with its Northwest subsidiary) carried the most traffic to Asia, while Delta and American were the biggest U.S. carriers to Europe.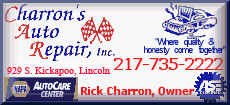 The new fees are coming from a shrinking number of travelers. Traffic between North America and Europe on all airlines fell 12 percent to 25.4 million travelers through the first half of this year compared with the first half of 2008, according to the International Air Transport Association.
Travelers pushing baggage carts out of the international arrival section at Minneapolis-St. Paul International Airport generally felt the same way about international baggage fees as they would about an overeager customs officer.