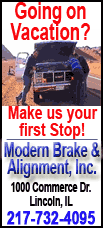 A complicated legal process awaited all sides as the United States sought to secure his extradition for having sex in 1977 with a 13-year-old girl and fleeing to France a year later.
The Swiss Justice Ministry on Monday did not rule out the possibility that Polanski, director of such classic films as "Chinatown" and "Rosemary's Baby," could be released on bail under very strict conditions that he doesn't flee Switzerland.
Justice spokesman Guido Balmer said such an arrangement is "not entirely excluded" under Swiss law and that Polanski could file a motion on bail.
In Paris, French Foreign Minister Bernard Kouchner said he hoped Polanski could be quickly freed by the Swiss, calling the apprehension a "bit sinister." He also told France-Inter radio that he and his Polish counterpart Radek Sikorski wrote to Clinton, and said there could be a decision as early as Monday if a Swiss court accepts bail.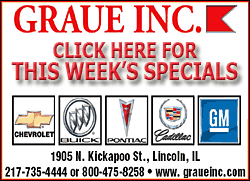 Polanski was "thrown to the lions," said French Culture Minister Frederic Mitterrand. "In the same way that there is a generous America that we like, there is also a scary America that has just shown its face."
Polanski, who has duel French-Polish citizenship, has hired Swiss attorney Lorenz Erni to represent him in Switzerland, according to the law firm Eschmann & Erni.
Polanski seems most likely to spend several months in detention, unless he agrees to forgo any challenge to his extradition to the United States. Under a 1990 accord between Switzerland and the U.S., Washington has 60 days to submit a formal request for his transfer. Rulings in a similar dispute four years ago over Russia's former atomic energy minister Yevgeny Adamov confirmed that subjects should be held in custody throughout the procedure.
That means the procedure for extradition could also be lengthy for the United States. Its request for Polanski's transfer must first be examined by the Swiss Justice Ministry, and once approved it can be appealed at a number of courts.
The 2005 saga over Adamov's extradition, eventually to Russia and not the U.S., took seven months. The case also sets a possible precedent for France, which may wish to try one of its own nationals in a domestic court rather than in Los Angeles.
For now, Polanski is living in a Zurich cell where he receives three meals a day and is allowed outside for one hour of daily exercise.
Rebecca de Silva, spokeswoman for the Zurich prison authorities, refused to say exactly where Polanski was being held for security reasons, but said cells are usually single or double occupancy and that each room contains a table, storage compartment, sink, toilet and television.
Family and friends can only see Polanski for an hour each week, but that does not include official visits from lawyers and consular diplomats, de Silva said.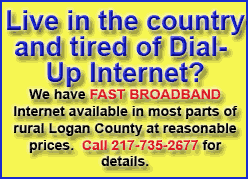 The Justice Ministry insisted Sunday that politics played no role in its arrest order on Polanski, who lives in France but has spent much time at a chalet in the luxury Swiss resort of Gstaad. That has led to widespread speculation among his friends and even politicians in Switzerland that the neutral country was coerced by Washington into action.
Polanski's French lawyer Herve Temime told the daily Le Parisien that Polanski stayed in Gstaad for months this year.
"He came here, but I have no idea how frequently," said Toni von Gruenigen, deputy mayor of Saarnen, where the famously discreet community is located.
Von Gruenigen said he was unaware of any attempt to arrest Polanski in the town where Elizabeth Taylor, Roger Moore and Richard Burton have also sought refuge from pressures at home.
"He kept a low profile," von Gruenigen told The AP.
The U.S. has had an outstanding warrant on Polanski since 1978, but the Swiss said American authorities have sought the arrest of the director around the world only since 2005.