Today's highlight in history:
On Sept. 28, 1909, satirical cartoonist Al Capp, the creator of "Li'l Abner," was born in New Haven, Conn.
On this date:
In 1066, William the Conqueror invaded England to claim the English throne.
In 1542, Portuguese navigator Juan Rodriguez Cabrillo arrived at present-day San Diego.
In 1781, American forces in the Revolutionary War, backed by a French fleet, began their successful siege of Yorktown, Va.
In 1787, the Congress of the Confederation voted to send the just-completed Constitution of the United States to state legislatures for their approval.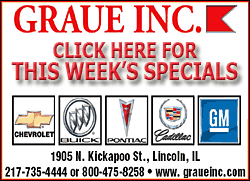 In 1850, flogging was abolished as a form of punishment in the U.S. Navy.
In 1924, two U.S. Army planes landed in Seattle, having completed the first round-the-world flight in 175 days.
In 1939, during World War II, Nazi Germany and the Soviet Union signed a treaty calling for the partitioning of Poland, which the two countries had invaded.
In 1967, Walter E. Washington was sworn in as the first mayor-commissioner of the District of Columbia. (He'd been appointed by President Lyndon B. Johnson.)
In 1974, first lady Betty Ford underwent a mastectomy at Bethesda Naval Medical Center in Maryland, following discovery of a cancerous lump in her breast.
In 1989, deposed Philippine President Ferdinand E. Marcos died in exile in Hawaii at age 72.
Ten years ago: The Supreme Court agreed to decide whether a state can give visitation rights to grandparents when, after a divorce or some other family split, the children's parents say no. (The court later ruled that Washington state went too far in allowing grandparents and others to seek court-ordered visits against parents' wishes, but it stopped short of giving parents absolute veto power over who gets to visit their children.)