State television said the powerful Revolutionary Guard, which controls Iran's missile program, successfully tested upgraded versions of the medium-range Shahab-3 and Sajjil missiles with can fly up to 1,200 miles (2,000 kilometers). It was the third and final round of missile tests in two days of drills by the Guard.
The Sajjil-2 missile is Iran's most advanced two-stage surface-to-surface missile and is powered entirely by solid-fuel while the older Shahab-3 uses a combination of solid and liquid fuel in its most advanced form, which is also known as the Qadr-F1.
Solid fuel is seen as a technological breakthrough for any missile program as solid fuel increases the accuracy of missiles in reaching targets.
The war games come at a time when Iran is under intense international pressure to fully disclose its nuclear activities. They began Sunday, two days after the U.S. and its allies disclosed that Iran had been secretly developing an underground uranium enrichment facility and warned the country it must open the site to international inspection or face harsher international sanctions.
Gen. Hossein Salami, head of the Revolutionary Guard Air Force, said Sunday the drills were meant to show Tehran is prepared to crush any military threat from another country.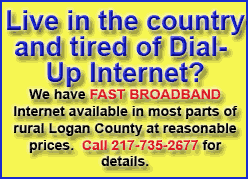 The revelation of Iran's previously secret nuclear site has given greater urgency to a key meeting on Thursday in Geneva between Iran and six major powers trying to stop its suspected nuclear weapons program.
Alex Vatanka, a senior Middle East analyst at IHS Jane's, said Tehran was conducting missile tests now "to show some muscle, show some strength, and say the game is not over for Iran yet." He noted the upcoming meeting in Geneva.
"They felt going into these meetings ... that they needed to have something else to bolster their position, and I think that Iran's Revolutionary Guard showing a bit of military muscle here is part of that," he said.
U.S. Secretary of State Hillary Clinton said she doesn't believe Iran can convince the U.S. and other world powers at the upcoming meeting that its nuclear program is for peaceful purposes, as Tehran has long claimed. That puts Tehran on a course for tougher economic penalties beyond the current "leaky sanctions," she said.
The nuclear site was revealed in the arid mountains near the holy city of Qom and is believed to be inside a heavily guarded, underground facility belonging to the Revolutionary Guard, according to a document sent by President Barack Obama's administration to lawmakers.
After the strong condemnations from the U.S. and its allies, Iran said Saturday it will allow U.N. nuclear inspectors to examine the site.