Defense Secretary Gilbert Teodoro said Monday that help from foreign governments will ensure that the Philippine government can continue relief work following massive flooding set off by Tropical Storm Ketsana.
Authorities are concerned there could be more bad weather on the way.
Teodoro said government forecasters have monitored a low pressure area over the Pacific that could develop into a storm and possibly hit the country later this week.
He said at least 140 people were killed and 32 missing after Saturday's storm caused widespread flooding in Manila and other northern parts of the country.
___
THIS IS A BREAKING NEWS UPDATE.
AP's earlier story is below.
___
MANILA, Philippines (AP) -- Rescuers pulled the dead from swollen rivers Monday and thousands were without drinking water, food and power as the death toll from the worst flooding in the northern Philippines in more than four decades climbed to 100.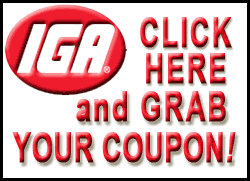 Officials expected the toll to rise as rescuers penetrate villages blocked off by floating cars and debris since Tropical Storm Ketsana swept through over the weekend, leaving 32 missing.
Overwhelmed authorities were trying to verify scores of unconfirmed deaths, including in several metropolitan Manila cities and nearby Rizal province, where about 99 more people reportedly died, Defense Secretary Gilbert Teodoro said.
As tens of thousands of residents began a massive cleanup and the storm left the Philippines, the extent of devastation became clearer -- mud-covered communities, car-choked streets and huge numbers of villagers without drinking water, food and power.
In Manila's suburban Marikina city, a sofa hung from electric wires.
Resident Jeff Aquino said floodwaters rose to his home's third floor at the height of the storm Saturday, when it dumped more than a month's worth of rain in just 12 hours.
Aquino, his wife, three young children and two nephews spent that night on their roof without food and water, mixing infant formula for his 2-year-old twins with the falling rain.
"We thought it was the end for us," Aquino said.