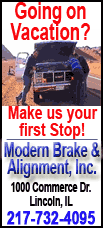 The measures -- announced just hours after Zelaya called on his backers to stage mass protest marches in what he called a "final offensive" against the government -- are likely to draw harsh criticism from the international community, which has condemned the June 28 coup and urged that Zelaya be reinstated to the presidency and allowed to serve out his term, which ends in January.
Officials also issued an ultimatum to Brazil on Sunday, giving the South American country 10 days to decide whether to turn Zelaya over for arrest or grant him asylum and, presumably, take him out of Honduras. They did not specify what they would do after the 10 days were up.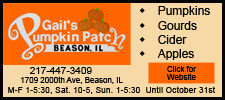 Brazilian President Luiz Inacio Lula da Silva responded, saying that his government "doesn't accept ultimatums from coup-plotters."
Interim President Roberto Micheletti has pledged not to raid the Brazilian Embassy building where Zelaya has been holed up with more than 60 supporters since he sneaked back into the country a week ago. The building is surrounded by armed police and soldiers. On Tuesday, the day after Zelaya's return, baton-wielding troops used tear gas and water cannons to chase away thousands of his supporters.
Protesters say at least 10 people have been killed since the coup, while the government puts the toll at three.
Interim Foreign Minister Carlos Lopez has said that, because Brazil has broken off diplomatic relations with the interim government, it would have to remove the Brazilian flag and shield from the Embassy "and it (the building) becomes a private office."
The government's suspension of civil liberties violates rights guaranteed in the Honduran Constitution: The decree prohibits unauthorized gatherings and allows police to arrest without a warrant "any person who poses a danger to his own life or those of others."
The Honduran Constitution forbids arrests without warrants except when a criminal is caught in the act.
The government measures also permit authorities to temporarily close news media outlets that "attack peace and public order."
In a nationally broadcast announcement, the government explained it took the steps it did "to guarantee peace and public order in the country and due to the calls for insurrection that Mr. Zelaya has publicly made."
There was no immediate reaction from Zelaya, who is demanding to be reinstated and has said that Micheletti's government "has to fall."
Zelaya's supporters pledged to ignore the restrictions and forge ahead with their scheduled demonstrations.
"The protest is on," said pro-Zelaya leader Juan Barahona. "Tomorrow we will be in the streets."