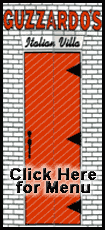 A romantic scene from a movie?
No, it was the real-life travails of young actress Christine Reyes. Her rescue by movie and TV heartthrob Richard Gutierrez as Tropical Storm Ketsana raged across the northern Philippines was one of the happier moments of last weekend's disaster that left at least 100 dead and tens of thousands homeless.
As the storm blew and set off the worst flooding in the capital in more than four decades, Reyes climbed to the roof of her two-story house in upscale Provident village in hard-hit Marikina city on Saturday with her mother and two young children.
Marooned for hours, she made a frantic call for help to ABS-CBN TV network with her mobile phone.
"If the rains do not stop, the water will reach the roof. We do not know what to do. My mother doesn't know how to swim," she said, weeping.
Gutierrez, a close friend and Reyes' co-star in an upcoming movie, heard of her plight, borrowed a speedboat and went to the rescue.
"We couldn't go fast because of the strong currents and floating cars," Gutierrez told GMA TV Network on Monday.