Maine Sen. Olympia Snowe is the only Republican in Congress who might vote for President Barack Obama's effort to overhaul health care and extend coverage to those who lack it. And that gives the unassuming, 62-year-old lawmaker almost as much power over the bill's fate -- and that of the millions of Americans it would affect -- as the big guy himself.
Which is why Snowe's cell phone has lit up with a particular phone number at odd times over the past year, once on the Maine coast as she and her husband drove past a field near their home at Hancock Point.
Stopped at the side of the road, she answered -- and whatever the leader of the free world was saying to her was lost in the roar of farm machinery cutting hay nearby.
"It was classic, different worlds" colliding, Snowe recalls with a chuckle.
It's the story of her life these days.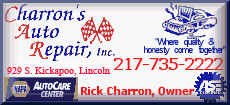 Snowe stands as the woman with the most clout in Washington, poised at the intersection of ambitious efforts to change the nation's system of medical care amid competing political forces. If she votes with the Democrats, Obama could secure the biggest win of his young presidency. If she sticks with her Republican colleagues, it could prove as devastating to the president as the blow dealt to former President Bill Clinton in the 1990s when his health care package failed.
The players and their ideas tend to cross her path -- on Snowe's desk, at the other end of her telephone or just outside the paper-strewn hearing room. Snowe serves on the Senate Finance Committee, whose issues include health care.
"Public option, single payer!" shouts a woman who does not break stride to deliver her message to Snowe.
"Thank you, appreciate it," Snowe replies.
"People in Maine want it!" the woman retorts from around a corner.
"Not all of them," Snowe pushes back, then chuckles quietly.
Snowe, who easily won a third term in 2006, is one of a minority in her state and the nation who does not support creation of a government-run option to private insurance. Progressives in her state have chastised Snowe over the issue in a television ad.
Instead, Snowe has proposed using the public option as an incentive, or a threat, to private insurers who do not make their plans affordable by certain deadlines. This "trigger" option, or some version of it, has survived the bitter debate and scrutiny to remain a viable option for compromise.
With her support, Democrats might have the 60th vote required to overcome Republican objections to the bill. Snowe's support would mean that the final version of the bill could -- technically -- be called bipartisan, a key tenet of Obama's agenda.
Without Snowe, Democrats contend they'll still pass legislation that can be called a health care overhaul, but in piecemeal fashion and without Republican support, a politically dicey Plan B.
So in a Senate where power typically flows to those who reliably take sides, influence on this issue moves straight to Snowe, precisely because her vote cannot be taken for granted.