Railers fall in emotional homecoming game
Send a link to a friend
[September 26, 2009] Events away from the athletic field sometimes help serve to put sports in perspective.
Life does go on, and sometimes getting back into a routine such as a Friday night high school football game can help begin to try restoring a sense of normalcy and aid in the healing process when tragedies occur off the field.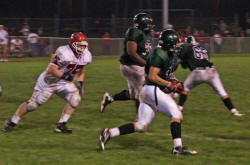 On the final play of their homecoming game, the Railers' Brant Summers (9, with ball) cuts to the right before eluding a tackle and reversing field for a long gain against Chatham Glenwood. Lincoln fell 47-6 to the Titans in the Central State 8 contest.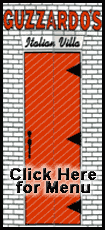 And while most spectators probably thought they simply attended a common high school football game Friday night when Lincoln hosted Chatham Glenwood, something "beyond common" took place.
With the Gee family tragedy in nearby Beason earlier this week, several of the Railer players lost a friend and schoolmate in 16-year-old Justina Constant.
Among those with a heavy heart Friday night was Railer wide receiver Darvez Stancle. Stancle entered the game with one reception on the season for 28 yards. The loss of his friend Justina gave Stancle pause to consider his own mortality and approach to living.
"I made a speech in class, when everyone was crying and I was crying, and I said, 'You just don't know when your life is going to end, so why not do it hard?'" Stancle said. "So right then, I said, 'I am going to live that life, and that is a promise.'"
Lincoln trailed by a wide margin late in the third quarter. With little doubt of what the game's final outcome would be at that point, the Railers began using the remainder of the contest to work on some of their less-used plays, including their passing game.
On fourth down and needing seven yards to make a first down, Shaner decided to go for the first down via a pass play.
"We had three receivers to one side, and Darvez on the backside," Shaner said. "We were going to run a quick slant, kind of a one-step slant. He had just a cornerback there, and Stephen (Lincoln quarterback Duncan) made a good read, threw the ball on time and Darvez caught it. All we wanted out of the play was a first down."
Stancle did catch the ball with enough yardage for the first down. But with thoughts of his friend Justina in the back of his mind, he put his words from earlier in the week of "why not do it hard" into action. After catching the ball, Stancle juked and jived multiple defenders and turned the play from simply a first down into a 69-yard touchdown, Stancle's first career touchdown for Lincoln.
"Darvez has that athletic ability, some speed and can make some guys miss," Shaner said. "I think he made three or four cutback moves and took a great angle to the corner of the end zone that allowed him not to get caught from backside pursuit.
"The beginning of the play had a lot of factors in it -- the line doing their job, Stephen Duncan making a good throw, Darvez making a good catch -- and after that, it really became Darvez being an athlete."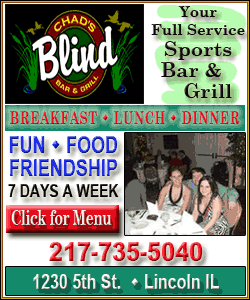 An interaction with his teacher during physical education class earlier in the week gave the 5-foot-10 Stancle a sense of déja vú following his touchdown catch. "Coach (Geoff) Alexander, I was asking him, 'Please, Coach, just let us play some football in PE, I can juke anyone in that PE,'" Stancle said. "And he was like, 'No, son, just save it for the game.'
"That was the weirdest thing ever."
After expressing concerns earlier in the week about homecoming activities perhaps causing the Railer football players not to focus as intensely as they otherwise might, Shaner was gratified with Stancle's effort after losing his friend earlier in the week.
"She was a very quiet girl; I had her in some classes," Shaner said of Justina. "Darvez was very good friends with her and had her in several classes. I know that was really weighing on him tonight, and I'm proud of him for coming out here and giving the effort that he did."
"I will always remember that first touchdown against Chatham," said Stancle, a junior at LCHS. "And there will be more next year."
There's no doubt that Darvez Stancle's friend Justina would have been cheering him on as he accelerated to the end zone for his first career touchdown Friday night. From somewhere up above, no doubt she was.
Chatham Glenwood defeated Lincoln 47-6 Friday night. But Darvez Stancle's sprint to the end zone -- in part a tribute to Justina Constant -- did more than just tally Lincoln's only six points of the night on the scoreboard. After a week filled with shock, disbelief, grief and so many bad feelings, it allowed Stancle one positive memory from the time span to go along with the other good memories the young man has of his departed friend.
[By LOYD KIRBY]