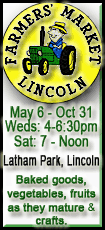 On the field where little brother Eli led the New York Giants to a Super Bowl triumph two seasons ago, Manning threw four touchdown passes, three in the second quarter, to power the Indianapolis Colts past Warner and the turnover-plagued Arizona Cardinals 31-10.
The Colts' quarterback completed 24 of 35 for 379 yards with one interception.
Warner, under severe pressure much of the night, was 30 of 52 for 332 yards and one score but was picked off twice.
Indianapolis safety Antoine Bethea recovered a fumble at the 5 to stop one Arizona drive and intercepted a deflected pass in the end zone to thwart another.
Manning had four TD passes in a game for the 18th time, moving him ahead of Johnny Unitas into third on the NFL career list, behind Dan Marino's 21 and Brett Favre's 20.
Manning topped 300 yards passing for the third time in as many games this season, giving him 50 for his career.
Manning carved up the Cardinals with a show of precision in the second quarter.
He threw 20 yards to Reggie Wayne for the first score, 10 yards to Dallas Clark for the second and a nifty 53 yards to Pierre Garcon as Indianapolis took a 21-3 halftime lead.
Manning added a 3-yard TD toss to Joseph Addai in the third quarter to make it 28-10.
The Cardinals, up 3-0 early, drove deep into Indianapolis territory but Tim Hightower fumbled at the 5.
The Colts (3-0) then went 95 yards in 11 plays for the touchdown that put them ahead for good.
Wayne made a one-handed grab of Manning's pass at the pylon on a 20-yard play that put the Colts up 7-3 with 9:04 left in the half.
"Can't draw that up," Manning said. "You know he's capable of making those plays. ... Those are the plays we expect him to make."
After Indianapolis stuffed Arizona's offense, the Colts went 57 yards in six plays, Manning throwing 10 yards to Clark to make it 14-3 with 5:49 to go in the half.