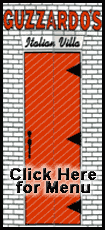 No. 1 Florida, No. 2 Texas and No. 3 Alabama held their places in the media poll released Sunday, but 15 teams moved up or down at least three spots.
The results have left the 60 sports writers and sportscasters on the AP panel struggling to fill out their ballots.
"This was one of the toughest weeks I can remember in my 10 years of being a pollster, because after the top 3 there simply weren't any other squads that merited a top-10 ranking, much less a No. 4-5-6," Barker Davis of The Washington Times said in an e-mail.
LSU is up to No. 4 after barely avoiding an upset at Mississippi State on Saturday. No. 5 Boise State is in the top five for the first time in the regular season.
No. 6 Virginia Tech, No. 7 Southern California and No. 9 Ohio State are back in the top 10.
Cincinnati moved up four spots to No. 10, the best ranking in school history.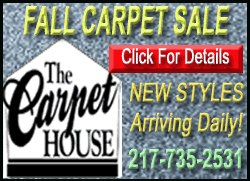 No. 13 Iowa and No. 16 Oregon both jumped back into the rankings after beating top-10 teams. Georgia Tech also moved back into the rankings. Falling out were Florida State, North Carolina and Washington, which followed its upset of USC with a 34-14 loss at Stanford on Saturday.
"It's been incredibly difficult (to vote) because our knowledge changes from one week to the next," said Kirk Bohls of the Austin American-Statesmen. "Miami's great, Miami gets blown out. Florida State blows out Top 25 BYU on the road, then loses to an unranked team at home."
Florida (4-0) had no problem beating Kentucky, but lost quarterback Tim Tebow to a concussion late in the third quarter of its 41-7 victory. Florida is off this week before playing at LSU on Oct. 10. Florida received 55 first-place votes.
For the second consecutive week the Southeastern Conference has three of the top four teams in the country, with LSU replacing Mississippi. The last conference to have three of the top four in the AP poll was the Big Eight in 1971, when Nebraska, Oklahoma and Colorado were Nos. 1, 2 and 3.
Texas received one first-place vote and 1,420 points. Alabama had four first-place votes, one more than last week, and 1,400 points.
The Gators, Longhorns and Crimson Tide are the only preseason top-10 teams that have not lost a game. Six times already this season a team ranked in the top 10 has lost to an unranked team.
"After the top 3, it's a guessing game!!," ESPN's Kirk Herbstreit wrote in an e-mail.
A volatile weekend for highly ranked teams began Thursday night in South Carolina, when the unranked Gamecocks beat then-No. 4 Mississippi. Ole Miss fell 17 spots to No. 21.
And that was only the second-largest drop by a ranked team this week.